Community Programs
The Dennos Museum Center presents a variety of programs for all ages, seeking to build community, spark conversation, and inspire change. Check out the listings here to find out what's happening.
Wednesday, February 22nd — 4:00PM

Register Online | Free admission
Please join the artist for an intimate walkthrough of the four works on view in the Dennos Museum's Zimmerman sculpture court. Her solo exhibition called Across Centuries and the Earth explores the ways in which subtle, ephemeral vibrations can be given form on a canvas, using energetically-charged paint to create fields of color, light, and texture. These works were created during her spring 2022 residency at Tusen Takk. 
Please register in advance. Limit of 30. Register for your free ticket online here. 
Wednesday, March 22nd — 3:00PM
Register Online | Free admission
Join exhibiting artist Teresa Dunn for an informal talk in the galleries and learn more about her exhibition US. Teresa Dunn's recent narrative painting series brings voice to stories that people of color, individuals with complex cultural identities, and immigrants shared with her about their daily experience in America. Informed by Dunn's own upbringing, as a brown Mexican-American in the Midwest, these paintings consider isolation and belonging, joy and struggle, and relationships and identity through visually poetic constructed realities. The narratives are fictive futures, potential alternate realities, speculative nonfiction, or distorted depictions of past events. Dunn uses color, light, and painterly surfaces to build psychological tension on questions of race and gender. Dunn's paintings are not didactic nor do they propose solutions for the issues they consider. Instead, US values representations of Black and Brown lives.
Please register in advance. Limit of 30. Register for your free ticket online here. 
About Teresa Dunn
Teresa Dunn is a Mexican American artist raised in rural Southern Illinois. Her identity, life, and art are influenced by her racial and cultural heritages and the complexities of being a brown woman in the Midwest.

Dunn received her MFA from Indiana University Bloomington in 2002. She is a three-time recipient of the Elizabeth Greenshields Foundation Fellowship and received the Jacob K Javits Fellowship from the US Department of Education. Dunn is represented by First Street Gallery in NYC and Galerie l'Échaudé in Paris, France. She exhibits widely and is currently a Professor of Painting and Drawing at Michigan State University in East Lansing where she has taught since 2006.
---
DRAW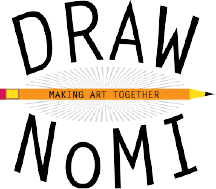 NoMI is a collaborative event that brings together arts organizations from all over Northern Michigan. 
DRAW NoMI is supported by the Linda O'Meara Fund for Arts Education.
---

The Art Of: _ is a series of programs that help connect the visual arts to broader topics in our busy lives, from coffee to education, technology, and even death and dying. Programs have included films, panel discussions, hands-on art, and food and drink tastings. Recordings are available to watch on YouTube. Have an idea for a program? Contact Chelsie Niemi at cniemi@nmc.edu to pitch it.
---
PAST PROGRAMS
embrace the dream free day
Monday, January 16th
Enjoy free admission and help us kick off Northwestern Michigan College's Embrace the Dream programs in honor of King's legacy. You might even get a chance to watch as DMC staff install three new exhibits including Teresa Dunn: Us, A Rich History: African American Artists from the Muskegon Museum of Art, and Vitality and Continuity: Art in the Experiences of Anishinaabe, Inuit and Pueblo Women.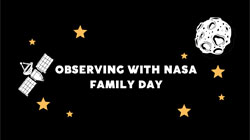 Observing with NASA - Family Day
Saturday, December 3, 2022
Make a Comet Project & Moon Phases — 1:00 - 2:00 PM
Presentation by Jerry Dobek and the Astronomical Society — 2:00 PM
Location: Dennos Museum Center
Enjoy free admission to the museum and make your own astronomical images using the Observing With NASA Kiosk in the Discovery Gallery. Learn to make a comet and about moon phases with the help of the Astronomical Society from 1:00 - 2:00PM. Afterwards, head over to Milliken Auditorium to learn more about the Observing With NASA Kiosk and the science behind the imaging used by the Hubble Telescope with a presentation by Jerry Dobek, Head of the Astronomy and Science Departments at Northwestern Michigan College.
About Jerry Dobek
Dr. Jerry Dobek is a professional astrophysicist and faculty instructor at Northwestern Michigan College (NMC). He is the current Sciences Department Head and Director of the Joseph H. Rogers Observatory at NMC.  He has taught astronomy and mathematics for NMC as an adjunct from 1987 until 2002 when he became a full time faculty instructor.  His interests in astronomy and space science began in the early 1960's.  Jerry holds memberships with the RAS, AAS, AAAS, ASP, AAVSO, RASC, IDA, GTAS, IES, SAE and is a lifetime member of Phi Theta Kappa.  His research interests are in variable stars and dark material, which he conducts from his own observatory north of Traverse City, Michigan.  Jerry is also the site coordinator / site director for Project ASTRO and Project Family ASTRO for the Michigan and Upper Wisconsin sites, and serves as the regional Solar System Ambassador for NASA / JPL.  Jerry is a founding member of and the regional representative for the International Dark-Sky Association and has been instrumental in writing lighting ordinances for townships and counties in Michigan as well as several other states.  Jerry designed and assisted in the installation of the fiber optics in the ceiling of the Traverse City State Theater: a true depiction of the night sky over that location for 11 August at 11:00 pm EST. The 'fiber-optical stars' are adjusted to match the visual brightness. His personal interests are astrophotography and writing / playing music on his 6 & 12 string guitars. Jerry's photos of comets Hyakutake and Hale Bopp are part of NASA's archive images of comets.
Public viewing nights at the NMC Observatory are held the first Friday of each month at 8:00 PM. All NMC Observatory public viewing nights are weather dependent. For updates, visit gtastro.org.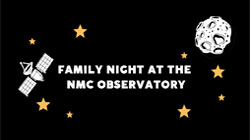 Family Night at the NMC Observatory
Saturday, November 12, 2022 — 8:00 PM
Location: J. H. Rogers Observatory, 1753 Birmley Rd, Traverse City, MI 49696
In celebration of the NASA Kiosk at DMC, enjoy a Family Night at the NMC Observatory. This extra special night will include planetary observations. Observatory nights are weather dependent, so be sure to check out gtastro.org for updates!
THIS EVENT HAS BEEN CANCELED DUE TO CLOUDY AND SNOWY CONDITIONS.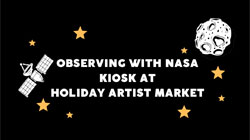 Check out the NASA Kiosk during the Holiday Artist Market
Friday & Saturday, November 4-5, 2022
Location: Dennos Museum Center

Admission is free during the Holiday Artist Market. Enjoy the Observing With NASA Kiosk during our open hours. 

saving stuff: preserving the past for future generations
Wednesday, November 2, 2022 — 10:00 AM
Location: Dennos Museum
Register with Extended Education, $39
All of us have family treasures that we have inherited or collected over the years. In this live workshop, learn how museum professionals take care of a wide range of artworks and objects, from sculptures and paintings to photographs and precious news clippings. Discuss the different ways in which objects deteriorate, tips for mitigating loss, and what you can do to protect your precious belongings. Part lecture, part workshop, and part behind-the-scenes at the Dennos Museum Center. Craig Hadley, Executive Director and Chief Curator at the Museum, will pique the interest of budding historians, preservationists, art historians - and anyone interested in learning something new. Bring your questions!
indigenous peoples' day
Monday, October 10, 2022 — 11:00AM
Celebrate Indigenous Peoples' Day with the Traverse Area District Library inside the museum with stories, poems, and dancing. Afterwards, receive a free picture book (choice of Fry Bread or We Are Still Here) and craft for your family. Both books and crafts will be available as supplies last.
In addition, there is free museum admission for the day (11 am - 4 pm), so you have time to view the collection or play together in the Discovery Gallery, with over a dozen hands-on interactives. Parking on NMC's campus is also free for the day.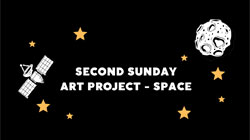 Second Sunday Art Project - Space 
Sunday, October 9, 2022
Make your own space themed artwork from 1:00 - 3:00 PM in the Sculpture Court with some of the museum's docents. While at the museum, work with real data from NASA telescopes and satellites using our Observing With NASA Kiosk in the Discovery Gallery.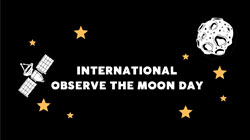 International Observe the Moon Day
Saturday, October 1, 2022
Solar Observation at the Museum — 2:00 - 4:00 PM
Lunar Observation at the NMC Observatory — 8:00 PM
Join the Astronomical Society and NMC's Jerry Dobek, head of the Astronomy and Science Departments, for Solar Observation outside the Dennos Museum. Admission to the museum will be free. While at the museum, visit the Observing With NASA Kiosk in the Discovery Gallery to take, create, and share your own amazing space images, and learn about astro imaging technologies.
In the evening, observe the moon at the NMC Observatory. Public viewing at the Observatory is weather dependent. Visit gtastro.org for updates. 
Tuesday, July 12th
10:00 AM & 6:00 PM
Northwestern Michigan College astronomy instructor Jerry Dobek will host two in-person and livestreamed events on July 12 for the region to see the first images from NASA's James Webb telescope. Both will be at Milliken Auditorium.
10 AM: First Images release event including Webb's first full-color images and spectroscopic data. Join us on YouTube at: https://www.youtube.com/watch?v=UtZD4kDAq-s
6 PM: Expert panel program to discuss the first image findings and answer audience questions. Join us on YouTube at: https://www.youtube.com/watch?v=UtZD4kDAq-s