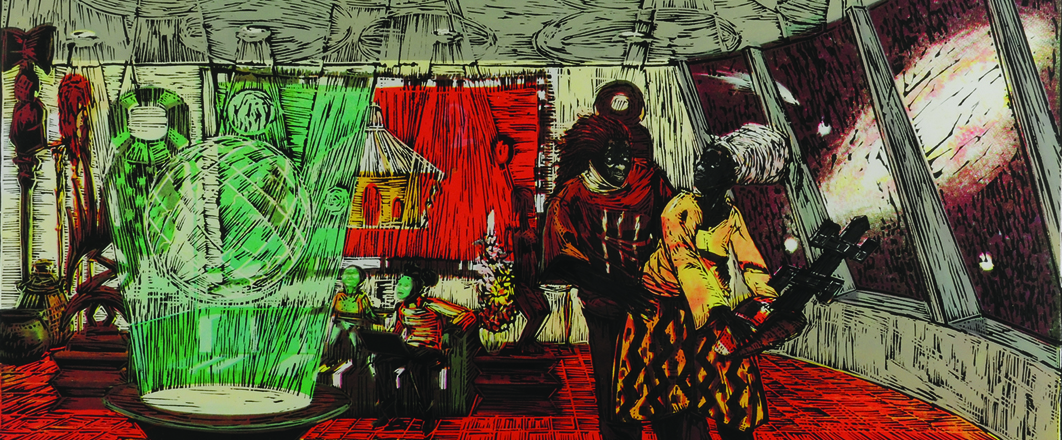 Upcoming Exhibitions
SCHEDULED FOR JUNE 6, 2021 — AUGUST 15, 2021
Resilience: African American Artists as Agents of Change presents outstanding works of art by artists who have enlightened and uplifted America in countless ways. The exhibition honors aspects of African American history and culture and its contributions to all of America, highlighting a select group of artists who use art as an indispensable tool for social commentary and change. 
SCHEDULED FOR JUNE 6, 2021 — AUGUST 15, 2021
The Disappearing Man work presents itself as a symbolic clarion call. It evokes a personal narrative of concern for future human existence. I utilize an array of generic, wide-eyed, naïve appearing, repetitive portraits of man. Like artists from the past, I am reflecting a contemporary narrative of social and cultural concern. - Rufus Snoddy
SCHEDULED FOR JUNE 6, 2021 — AUGUST 15, 2021
Russell Prather makes visually volatile renderings of simple forms and ordinary objects from layers of transparent and translucent media. He creates these layers using both additive and subtractive methods: painting tinted acrylic medium onto sheets of transparent polyester film, or cutting out shapes from sheets of insect screening another materials. He then aligns these layers on metal rods and suspend them from the ceiling, or stretches them on aluminum screen frames that he mounts on light boxes that sit on the floor.
SCHEDULED FOR JUNE 6, 2021 — AUGUST 15, 2021
Tom Parish (American, 1933 - 2018) committed his life to painting the essence of Venice. Inspired by shimmering canals and architectural beauty of Italy's Serenissima ​(the old serene one), his stylized realist paintings are constructed from blocks of sturdy modernist color. The shimmer of rolling water, depths of captivating linear vistas and the classicism of craft are elements moored to the heart of Parish's timeless imagery.
Scheduled for July 3, 2021 — AUGUST 15, 2021
When American revolutionaries waged a war for independence they took a leap of faith that sent ripple effects across generations. They embraced a radical idea of establishing a government that entrusted the power of the nation not in a monarchy, but in its citizens.