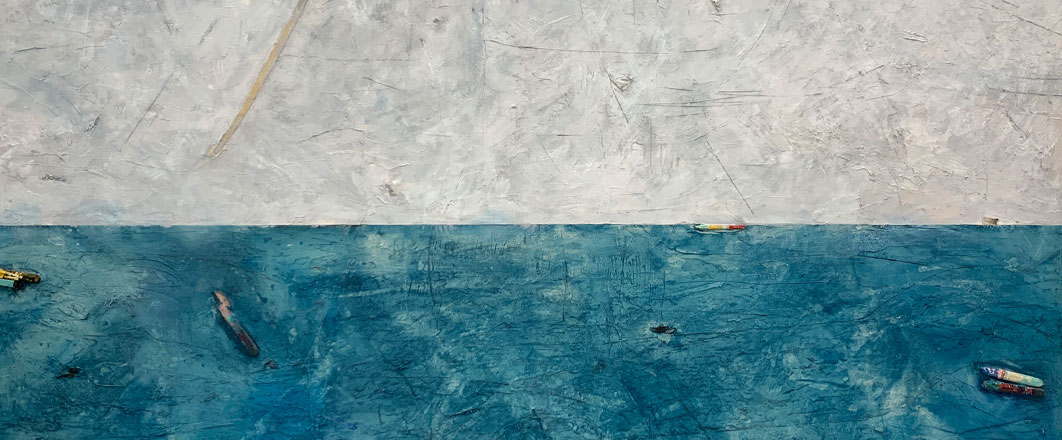 Upcoming Exhibitions
April 8 — April 30, 2023
The Annual Northwestern Michigan College Student Art Exhibition features work by NMC Fine Art and VisCom students in a variety of media and styles including painting, printmaking, drawing, sculpture, ceramics, and graphic design. The works in this year's exhibition were selected by guest jurors Nik Burkhart (Fine Art) and Matt Esckelson (Graphic Design).
May 7 — May 28, 2023
The NMC High School Art Exhibition, juried by NMC Art and VisCom faculty, features artwork in a variety of media and styles by juniors and seniors from Northern Michigan's regional high schools. 
June 15 — September 3, 2023
Landscapes can be many things to many people. Explore this collection of landscapes from the Dennos collection and see if they evoke memory, transport you through time, or reveal new outlooks and possibilities. 
June 15 — September 3, 2023
LUSTER: Realism and Hyperrealism in Contemporary Automobile and Motorcycle Painting is a traveling exhibition comprised of over 55 paintings by nearly 15 leading photorealists and hyperrealists who specialize in automobiles and motorcycles as their primary subject of choice.
June 15 — September 3, 2023
Jerry's Map is comprised of over 4000 individual eight by ten inch panels. Its execution, in acrylic, marker, colored pencil, ink, collage, and inkjet print on heavy paper, is dictated by the interplay between an elaborate set of rules and randomly generated instructions.
Image: Joe DeLuca, Portugal Awaits. 1996, Oil paint and found objects on canvas, 108" x 72" (detail).