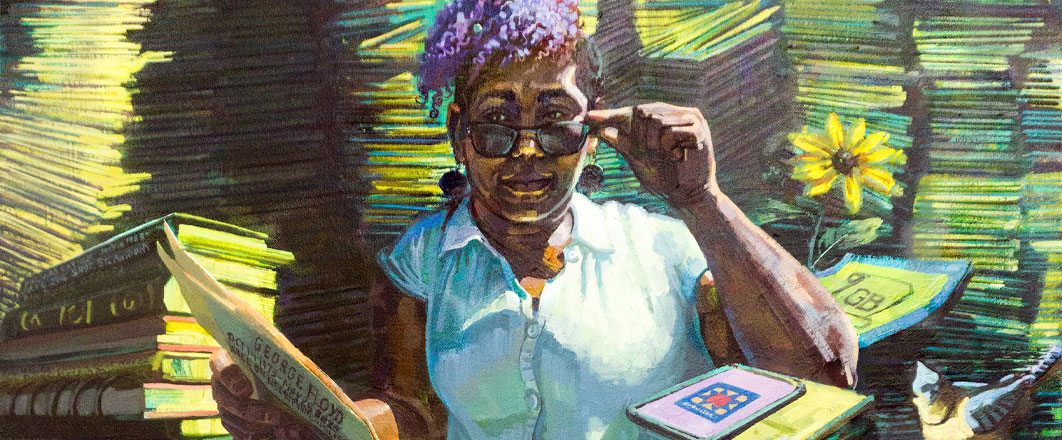 Upcoming Exhibitions
JANUARY 21, 2023 — MAY 28, 2023
Teresa Dunn's recent narrative painting series brings voice to stories that people of color, individuals with complex cultural identities, and immigrants shared with her about their daily experience in America.
JANUARY 21, 2023 — MAY 19, 2023
This exhibition celebrates some of the critical roles Anishinaabe, Inuit, and Pueblo women fulfill in their families, their communities, the art world, and beyond. Rooted in contemporary and historical artworks, this traveling exhibition explores themes like mothering, making, art world success, spirituality, and continuity in visual culture across generations.
Image: Teresa Dunn, The Ballad of Lillian Young (Allegory of Black Joy and Sorrow), 2020, oil on canvas, 40x30 in. Detail. 
January 21, 2023 — April 2, 2023
A Rich History highlights the growing legacy of important African American artists from the Muskegon Museum of Art's permanent art collection. Featuring over 75 years of artistic excellence and tradition, the collection ranges from abstraction and cubism to narrative painting and portraiture.