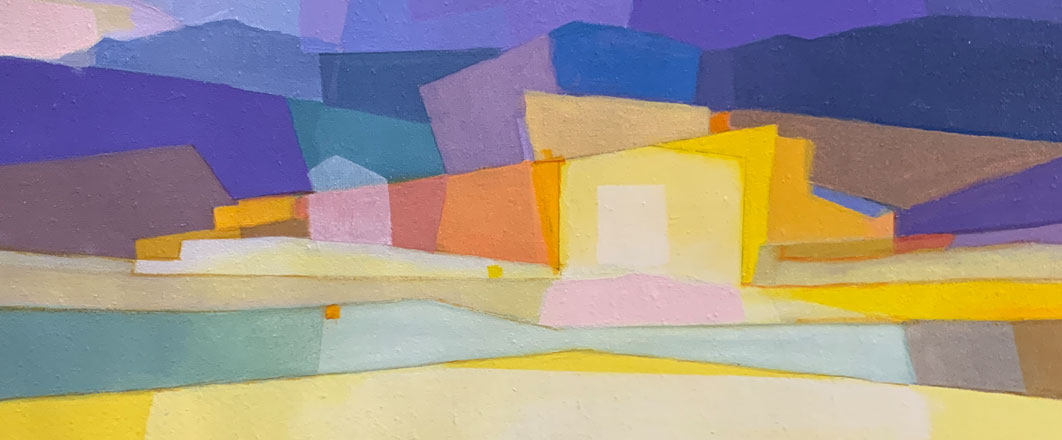 A New Perspective: Landscapes from the Dennos Museum Center
June 16 — September 3, 2023
Landscapes can be many things to many people. 
A landscape might evoke memories from our own past or transport us to a world from centuries ago. They can also help us make sense of geography and topography—as in the case of Jerry Gretzinger's map project—or they can be deeply connected to new outlooks and new possibilities. Landscapes can also be representations of the artist's reality, artificial constructs, or something in between.
Just as the past continually informs the present, our individual perspectives shape our interaction with the landscape around us today.
Image: Armand Merizon, Untitled. 1992, Acrylic on canvas, 18" x 24" (detail). From the collection of the Dennos Museum Center, Gift of Dave and Muriel Sandstra. 2020.12.2