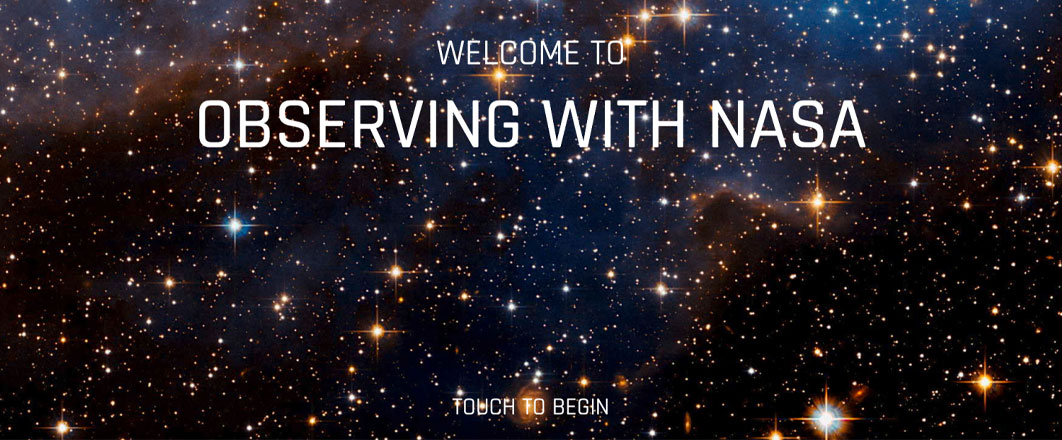 observing with nasa
SEPTEMBER 9, 2022 — DECEMBER 22, 2022
Observing With NASA offers an introduction to the tools, data, and skills that NASA space scientists and data visualization experts use to create the images of deep space objects that we all know and love.
On display at the Dennos Museum Center from September 9, 2022 to December 23, 2022, Observing With NASA features a range of NASA's most iconic images to explore and opportunities for visitors to put their own artistic spin on these images through image analysis and processing.

The Observing With NASA project is a partnership between the Smithsonian Astrophysical Observatory and Smithsonian Affiliations, supported by NASA award number 80NSSC19M0158.