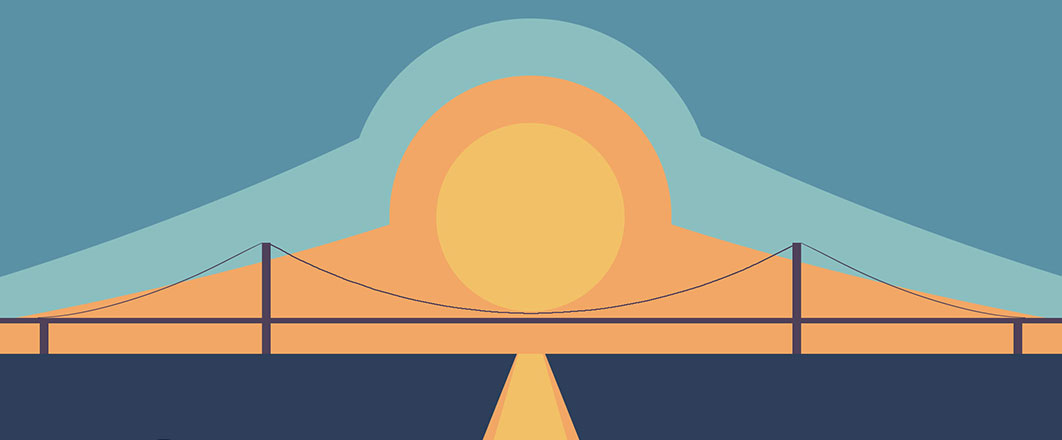 2022 Northwest Michigan Regional Juried Exhibition
January 23, 2022 — May 29, 2022
Submissions closed December 1, 2021.

The 2022 NWMI Regional Juried Exhibition submissions comprised 388 artworks from 217 artists throughout the 37-county region. The final juried show features 94 artworks from 83 artists, with media ranging from charcoal, watercolor, and acrylics to aluminum, wood, fiber, and more. Artists have been notified via email of their juried status as of December 15, 2021. Held regularly at the Museum for 30 years, the exhibition features art made by regional artists over the last year and juried by an arts professional outside of the region. 
Juror Statement
This year seems driven by constant change and survival: we are seeking new ways to thrive, finding ways to expand dialogue, and supporting ways to be more thoughtful. From urgent grapplings with social challenges and responsibilities to vital personal re-imaginings of work and self care, I feel an ebullient energy in the air – tempered with some sobering uncertainties for our futures. Looking to the regional artists of Northwestern Michigan for inspiration and reflection, we may take sustenance in their wide-ranging traditional, innovative, and deeply wrought responses to this unprecedented year. By gathering their exemplary works together and sharing them in exhibition at the Dennos we may all directly engage in the strengths, reflections, and aesthetic joys of our intricately bound arts community. We may see anew, listen to emergent voices, and thrive together. I call this the dynamic state.

- Vera Ingrid Grant, Juror
Awardees
---
Best in Show
Kevin Summers, Michigan Shoreline

Juror's Award – 2D
Terry Dickinson, The Woodshed

Juror's Award – 3D
Larry Fox, Dwelling

Honorable Mention
Marie Wohadlo, 10:23

Rufus Snoddy, Whisper

Hank Feeley, Brotherly Love

Catherine Benda, Silver Spoon

Viewer's Choice
Calvin Marois, A Ripple in Blue
---
Artist List

 

Neil Ahrens

Kristy Avery

Ragnar Avery

Sarah Bearup-Neal

Catherine Benda

Julie Benda

Dewey Blocksma

Noel Boulter

Mark Bowyer

Kathy Brady

Nik Burkhart

Beth Bynum

Johnny Camacho

Gretchen Carr

Pepper Coate

Cherie Correll

Irene Cotter

Michael Cotter

Pat Denison

Terry Dickinson

Dana Falconberry

Marjorie Farrell

Hank Feeley

Linda Frank

Steve Fritz

Larry Fox

Jill Gary

Rosita Gendernalik

 

Denice Goldschmidt

Parker Greilick

Thomas Guback

Mary Guntzviller

Peggy Hawley

Daniel Heron

Douglas Hoagg

Katheen Hoagg

Flora Hoffman

Don Howson

Diane Hubert

Logan Hudson

Bill Hyslop

Andrew James

Ruth Kitchen

Steven Kline

Richard Kooyman

Stephen Kostyshyn

Jessica Kovan

Julie Kradel

Paul LaPorte

Michael Letts

Daniel L. Lisuk

Scott Markle

Kathleen M Marks

Calvin Marois

Donna McDermott

Dorothy McGrath Grossman

Pete Meyer

Elizabeth Meyers

Nancy Nash

Timothy Norris

Megan Olsen

Patricia Opel

David Petrakovitz

Chick Powers

Nick Preneta

Elle Pritchard

Moira Racich

Scott Rice

Joan Richmond

Rufus Snoddy

Joe Spaulding

Rochelle Stark

Melonie Steffes

Jennifer Steinorth

Lynn Stephenson

Suzanne Sudekum

Kevin Summers

Terry Tarnow

Michelle Tock York

Joanne Walrad

Shawn Witherspoon

Marie Wohadlo

Susan Yamasaki
---
IMPORTANT DATES
Submission Deadline: December 1, 2021 at 5PM
Jurying Announcement: December 15, 2021
Delivery of Works to the Museum: January 5-9, 2022
Final Jury & Prize Selection: January 21-22, 2022 (Juror reserves the right to reject a work upon in-person inspection and review when compared to the digital image, or due to hanging/installation constraints.)
Reception & Awards Presentation: January 22, 2022
Pick up of Accepted Works after Exhibition Closing: May 31-June 5, 2022 (Works not picked up by June 5 at 5pm without prior arrangement will be treated as unrestricted gifts to the museum.)
REGION
The region includes Antrim, Benzie, Charlevoix, Cheboygan, Clare, Crawford, Emmet, Grand Traverse, Isabella, Kalkaska, Lake, Leelanau, Manistee, Mason, Mecosta, Missaukee, Newaygo, Oceana, Osceola, Otsego, Roscommon, and Wexford Counties, and all of the Upper Peninsula.
ELIGIBILITY
Artists 18 years and older who reside and work in the region are invited to participate. Original work completed in 2021 is required for eligibility; student work completed under the supervision of an instructor is not. Work previously exhibited at the Dennos Museum Center will not be accepted.
ENTRY PROCEDURE
Register via ArtCall.org to submit up to 2 artworks with digital images and accompanying application fee no later than December 1, 2021 at 5:00 p.m.
ENTRY FEE (up to 2 artworks covered)
$30 for Dennos Museum Center member artists
$30 for non-member artists ages 18-24
$40 per non-member artist ages 25 and up
MEDIA & PRESENTATION
Works in all artistic media will be accepted for consideration by the juror. Entries must be ready for presentation. Two-dimensional works must be framed in a professional manner and all other hanging pieces must be prepared with suitable devices for hanging appropriate to their media. Plastic clip-on frames are not eligible. Three-dimensional work must be able to free stand or hang with appropriate hardware. Unprepared work will not be accepted. Acceptance of large-scale submissions depends on availability of gallery space.
DELIVERY OF WORKS
Works may be shipped to arrive between January 5 and 9, 2022 in reusable containers, and return shipping fees must be included. Shipped works received after the shipping deadline may be excluded from the exhibition. Hand delivered works may be dropped off January 5-9, 2022 during regular business hours (11:00 a.m. - 4:00 p.m.). Please contact the Museum Registrar to make additional arrangements at (231)995-1574.
SALES
If selling artwork, a 40% commission will be retained by the Dennos Museum Center. All sales will be handled by the Museum Store.
LIABILITY
The Dennos Museum Center will insure delivered works upon arrival and during the entirety of the exhibition. No work will be insured by the Museum after June 5, 2022. Submission of work to the juror shall constitute agreement with conditions stated in this prospectus. The juror reserves the right to a final selection of accepted works. The decision of the juror is final. Notification will be sent immediately after the jurying. Accepted work may not be removed before the close of the exhibit. The Dennos Museum Center reserves the right to photograph and reproduce all accepted works for publicity purposes.
AWARDS SCHEDULE
Best-in-Show (all media) $1000
Juror's Award (2D) $500
Juror's Award (3D) $500
Honorable Mention (all media, up to 4 works) $250
Viewer's Choice (to be chosen by vote during artists' reception) $250
OUR JUROR
Our esteemed guest juror is Vera Ingrid Grant, an independent curator and writer based in Ann Arbor, Michigan and associate at the Hutchins Center for African & African American Research at Harvard University. Her recently curated exhibitions include: Cullen Washington, Jr.: The Public Square (2020); COLLECTION ENSEMBLE and Abstraction, Color, and Politics (2019) for the University of Michigan Museum of Art (UMMA); Carrie Mae Weems: I Once was a Girl (2017); Harlem: Found Ways (2017); THE WOVEN ARC (2016); Art of Jazz: NOTES (2016) at the Ethelbert Cooper Gallery at Harvard University; and Persuasions of Montford at the Boston Center for the Arts (2015). She has juried several exhibitions; including the 2019 Kalamazoo Institute of Arts' West Michigan Area Show; and the School of the Museum of Fine Arts, Boston (SMFA) Annual Student Exhibition (2017). Grant has held a number of fellowships: the Center for Curatorial Leadership (2015-16); the Studio Museum in Harlem (2014); the W. E. B. Du Bois Institute, Harvard University (2012); and Visiting Scholar at the Center on Intersectionality and Social Policy, Columbia Law School, NY (2011). Grant has an MA in Modern European History from Stanford University and was a Fulbright Scholar at the University of Hamburg, Germany. She served as Deputy Director for Curatorial Affairs at the University of Michigan Museum of Art (2018-19). She was the founding director of the Ethelbert Cooper Gallery of African & African American Art at the Hutchins Center, Harvard University (2013-18) and Associate Director for the Program in African and African American Studies (2001-2007) at Stanford University.