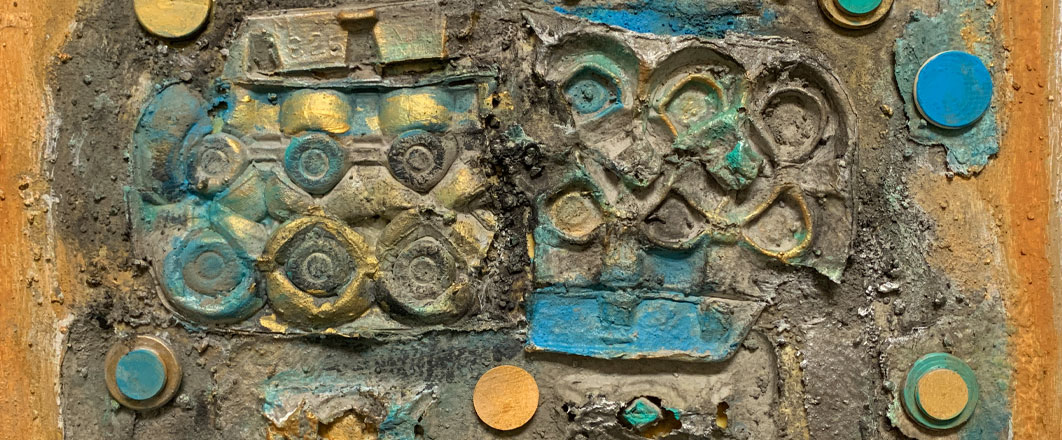 The Art of: Del Michel
January 23, 2022 — April 3, 2022
Del Michel has been a practicing artist for over 50 years. Following graduate school and a Master of Fine Art from Iowa University, Michel began his career in 1964 as an art instructor at Hope College in Holland, Michigan. During his tenure, he helped to develop the art department where it began offering an art major, and became a respected and accredited program that produced many fine artists.
Michel has participated in competitive and invitational exhibitions throughout the U.S. including: New York, Los Angeles, Atlanta, Chicago, San Diego, New Orleans and San Francisco, and has won many prizes. He has been selected for seven international exhibitions. His one-man shows include: Toledo Art Museum, University of Michigan, Indiana University, Muskegon Museum of Art, Grand Rapids Museum of Art, Dennos Museum Center, Museum of Fine Art Queretaro, Mexico, Galerie Groeneveld, Amelo the Netherlands, Croydon College of Art, London, England, and Portsmouth College of Art, Portsmouth, England. He is represented in numerous private, corporate, and university and museum collections throughout the U.S., Europe, and Mexico.
Artist Statement
My world is one of lyrical images – drawn, etched, painted, shaped, cut fragmented, assembled and discovered in the spontaneous making of art.
These images celebrate the beauty and energy I experience in nature, alive with dynamic change . . . landscape patterns shaped by natural forces such as wind, climate, quality of light and atmosphere. They celebrate my fascination with distant and past cultures, discovered through travel and revealed in fragments of architecture and artifacts, allowing me to make connections with my own particular visual sensibility through the patina of time.