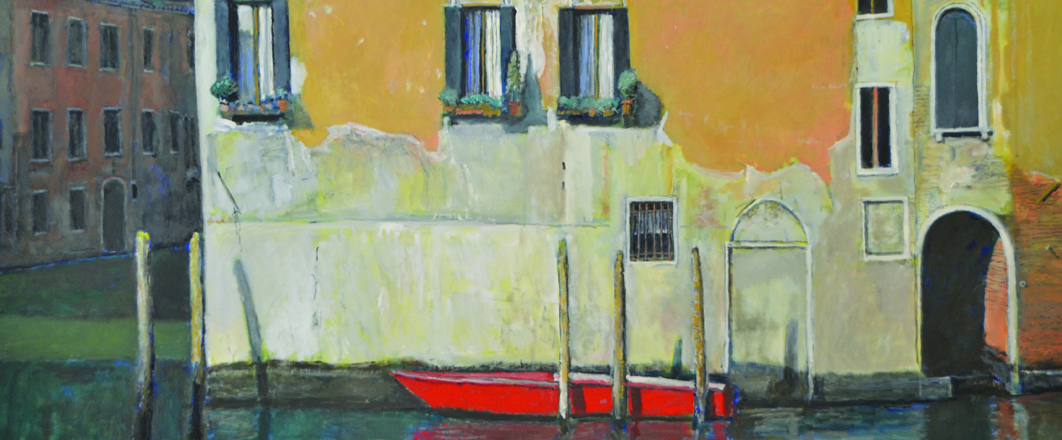 Tom Parish: an American in Venice
SCHEDULED FOR JUNE 6, 2021 — SEPTEMBER 26, 2021
Tom Parish (American, 1933 - 2018) committed his life to painting the essence of Venice. Inspired by shimmering canals and architectural beauty of Italy's Serenissima ​(the old serene one), his stylized realist paintings are constructed from blocks of sturdy modernist color. The shimmer of rolling water, depths of captivating linear vistas and the classicism of craft are elements moored to the heart of Parish's timeless imagery.

In addition to a career of full-time studio work, Tom Parish was Professor Emeritus in painting at Wayne State University School of Art for over thirty years. Parish's works are represented in many important public, private and corporate collections both in the United States and abroad.
Image: Tom Parish, Domenica Mattina. 2018, Oil on canvas.