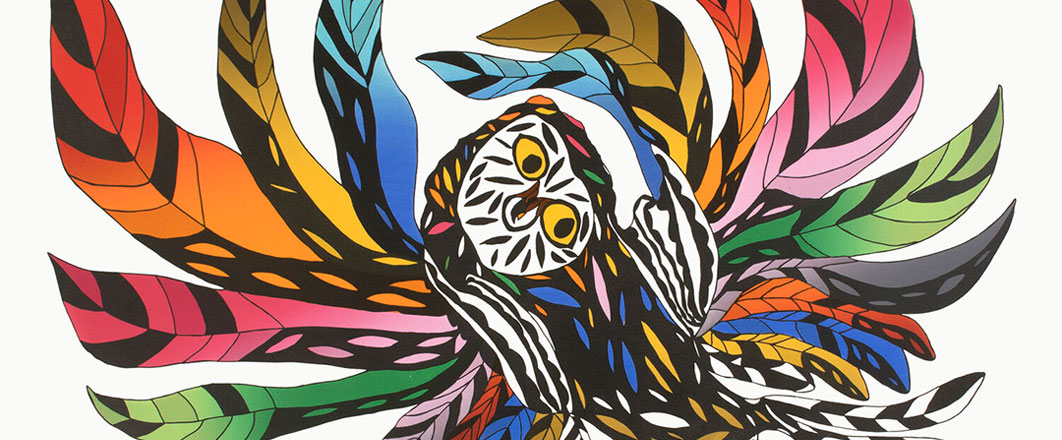 2021 annual cape dorset print collection
Scheduled for October 16, 2021 — November 28, 2021
Composed of 32 dynamic prints, this release showcases a diverse selection of stone cuts, lithographs, hand-colourings, and etching & aquatints by Kinngait's extraordinary artists. You'll find staple studio artists like Ningiukulu Teevee, Shuvinai Ashoona, Ooloosie Saila, Saimaiya Akesuk and more. The collection will open in the Sculpture Court of the Dennos Museum Center beginning October 16h and will remain on view throughout the month of November. 
2021 Annual Cape Dorset Print Sale Information
The Dennos Museum Center is thrilled to be named the United States Host Gallery to the 2021 Cape Dorset Print Collection. We will have two prints of each image available (edition numbers 2 & 4), and they sell quickly. 

A link to the reservation form will be made available on the store website. The short form will ask for your name, email, phone number and the print(s) you would like to reserve. Please understand that prints are limited and reservations will be taken on a first-come first-served basis only beginning at the specified date and time. You are welcome to reserve more than one print. You are also welcome to request a second or third choice in the case your first choice is unavailable. We will maintain a wait list and will contact individuals if prints become available. Shipping is available for prints at an additional cost.

Upon your reservation, you will be contacted within two days in the order requests were received to confirm the details of your request. A digital invoice will be emailed to you on October 16th for payment. Prints officially go on sale Saturday, October 16, 2021 and all reserved prints will be released at that time. Edition #2 prints will be available for pick up or shipping beginning October 16th. Edition #4 prints will be available at the end of the museum's exhibit Dec. 1st.