Explorations in Wood: Selections from The Center for Art in Wood
september 22, 2019 — december 29, 2019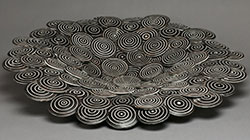 The Center for Art in Wood presents Explorations in Wood, curated by Andy McGivern, Curator of Exhibitions at the Leigh Yawkey Woodson Art Museum, in Wausau, Wisconsin. He describes the exhibition as follows: our dependence on–and love for–wood cannot be overstated. It is integral to our very existence in a range of ways, encompassing our manmade environments as well as both utilitarian and decorative items. The organic qualities of wood, our ability to manipulate its shape, its abundance, and its renewable potential are among the reasons wood permeates our culture – including the art world.
The 74 objects comprising Explorations in Wood are a small sample of the work in the collection of Philadelphia's Center for Art in Wood, gathered over a forty-year period. The Center for Art in Wood encourages an international roster of artists to not only explore the many facets of wood, but continues to challenge artists to discover the inherent and dynamic possibilities of the medium.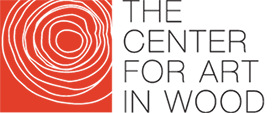 The Explorations in Wood traveling exhibition is sponsored through a generous grant from The Henry Luce Foundation.