ReTooled: Highlights from the Hechinger Collection
January 25 - May 17, 2015
ReTooled celebrates the use of tools in our everyday lives with art that magically transforms utilitarian objects into works of beauty, insight, and wit. This exhibition from the Hechinger Collection breathes life into the unexpected subject of tools, and includes work from Arman, Anthony Caro, Richard Estes, Howard Finster, Red Grooms, Jacob Lawrence, Fernand Léger, Roger Shimomura, and H.C. Westermann; photographers Berenice Abbott, William Eggleston and Walker Evans; and pop artists Jim Dine, Claes Oldenburg, and James Rosenquist.
Some of these artists accentuate the purity of design in tools. Others transform and distort tools to highlight their tragic uselessness in a technological age. Some of the pieces carry a tone of humor and irony, while others remind us of how the infrastructure of civilization rests on the shoulders of tool-wielding hands. But all of the works remind us that tools embody the can-do spirit that defines America and the quest to improve our quality of life.
In the 1980s, John Hechinger's booming chain of hardware stores led him to purchase a new company headquarters. He found the offices to be efficient, but sterile. The barren space sparked an initiative to beautify the headquarters which launched Hechinger's acquisition of a tool-inspired collection of diverse 20th century art.
John Hechinger was dedicated to art that was accessible and engaging to all audiences. This exhibition furthers his mission by showcasing the diverse range of ideas, materials, forms and creativity that comprise modern art.
Featuring more than 40 imaginative paintings, sculptures, works on paper and photographs, the exhibition consists of four sections that dynamically frame the themes of this collection into accessible categories: Objects of Beauty; Material Illusions; Instruments of Satire; and Tools: An Extension of Self.
Image: Stephen Hansen, Painter, 1989.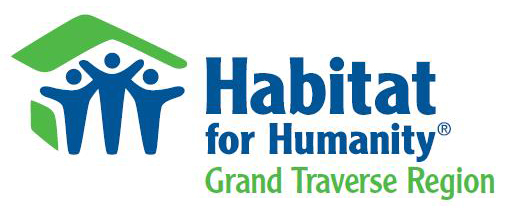 The Dennos is partnering with Habitat for Humanity-Grand Traverse Region on programming during the exhibition.
ReTooled was organized by International Arts & Artists, Washington, DC, from Tools as Art: The Hechinger Collection, gift of John and June Hechinger.