music that will move you
This performance season is supported in part by the Osterlin Performance Endowment, the Robert T. and Ruth Haidt Hughes Family Trust, the Michigan Council of Arts and Cultural Affairs, Art Bridges, Arts Midwest and the National Endowment for the Arts.
Interested in hearing more from this year's Concert Series performers? Check out our Spotify playlist below.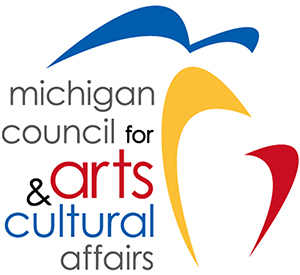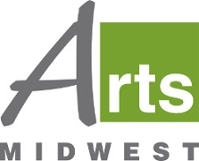 2019–2020 Dennos Concert Series Lineup
Click on the concert for more information.
Damn Tall Buildings
Saturday, October 5, 2019 — 8:00 PM
Whether live or on record, the band still radiates the energy of a ragtag crew of music students playing bluegrass on the street. Anchoring that energy is their instrumental chops, their strong songwriting, and their varied influences that stretch beyond bluegrass. 
Selwyn Birchwood
Saturday, October 19, 2018 — 8:00 PM
With his fiery guitar and lap steel playing, instantly memorable songs and gritty, unvarnished vocals, Selwyn Birchwood is among the most extraordinary young stars in the blues. He busts the genre wide open, adding new sounds, colors and textures, delivered with a storyteller's charisma.
The Harmaleighs*
Saturday, November 2, 2019 — 7:30 PM
The Harmaleighs are Haley Grant (lead vocals and guitar) and Kaylee Jasperson (bass and backup vocals). They honestly craft poetic, passionate, and powerful songs cut from a pastiche of indie, folk, pop and Americana. 
Che Apalache
Call 231.995.1055 to reserve your tickets
Friday, November 15, 2019 — 8:00 PM
Che Apalache is a four-man string band based in Buenos Aires with members from Argentina, Mexico and the United States. The group's founder is Joe Troop (fiddle), Pau Barjau (banjo), Franco Martino (guitar) and Martin Bobrik (mandolin).
Irish Christmas in America
Sunday, December 1, 2019 — 7:00 PM
This family-friendly performance features evocative Irish ballads, lively instrumental tunes and thrilling Irish dancing. Take a memorable glimpse into the enchanting spirit of Christmas, as the finest traditional artists from Ireland bring you on a fun-filled start to the holiday season. 
Second City
Saturday, February 1, 2020 — 8:00 PM
The Second City is breaking all the rules they made famous in this hilarious revue that will leave you laughing, and questioning your existence on this planet. Okay, maybe not questioning your existence--but you're guaranteed to re-think everything you thought you knew about what's funny!
Khalif Wailin' Walter
Friday, February 21, 2020 — 8:00 PM
Khalif Wailin' Walter belongs to the new generation of Chicago's young Blues Players who are carrying on the deep tradition. Khalif's music is infused with modern funk and innovative arrangements to create his own unique musical voice. 
Nive And The Deer Children
CANCELED
Due to unforeseen circumstances, this show has been canceled. Ticket holders have the option to exchange their tickets for one of the upcoming concerts, or receive a refund for the show. Please contact the museum at 231-995-1055 to request an exchange. If we have not heard from ticket buyers by March 6th, we will process a refund on that day.
CANCELED
The Mystical Arts of Tibet has been canceled at this time. Although we are still working on rescheduling this event, we have been unable to confirm the evening performance for their week-long residency. Therefore, we felt it was most appropriate to cancel at this time.
All ticket buyers will be issued refunds. Please contact our Audience Engagement Manger, Chelsie Niemi at cniemi@nmc.edu if you have any questions, or have not received a refund after several weeks. Both MyNorth and Brown Paper Tickets are experiencing high volumes of cancellations and refund requests, so your refund may take a few weeks to process.
Thank you for your understanding, and we hope to see you at future events.
CANCELED
Loudon Wainwright III's long and illustrious career is highlighted by more than two dozen album releases, Movie and TV credits, and now his new autobiography, Liner Notes (2017 Penguin/Random House). In 2010 he won a Grammy for Best Traditional Folk Album for High Wide & Handsome. His 2012 recording, Older Than My Old Man Now was named one of NPR's Top 10 Albums of the Year.
*This performance is presented in collaboration with Interlochen Center for the Arts.
**This presentation is supported by the Arts Midwest Touring Fund, a program of Arts Midwest that is funded by the National Endowment for the Arts, with additional contributions from the Michigan Council for Arts and Cultural Affairs and the Crane Group.