Resources for Educators
The Dennos Museum Center has many resources available for K-12 teachers, college educators, and homeschool educators: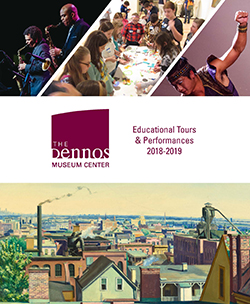 2018-2019 Educational Tours & Performances Brochure
Educators Email Blasts
Receive monthly updates on K-12 educational programs at the Dennos Museum Center, scholarships for field trips, and specials offers for educators.
Scholarships for K-12 Programs
The Dennos Museum Center has two educational tour funds that help cover admission and travel costs for public and private K-12 school tours.
Lesson Plans and Teacher Packets
Content Standards Addressed by K-12 Educational Programming
Education Library
The Dennos Museum Center Education Library contains many books and videos about art generally and many specific to our permanent collection of Inuit Art. Educators and community members may use the library on site. Make an appointment by emailing jdake@nmc.edu.