Films
The Dennos Museum Center presents several films during the year, sourced from a variety of local, national, and international filmmakers and organizations. Events are free of charge and feature a documentary film followed by discussion with community leaders and scholars. Films are generally screened with captions. Milliken Auditorium features a T-coil loop for those with hearing impairments. Additional arrangements for a sign language interpreter can be made by contacting Jason Dake at (231)995-1029 or jdake@nmc.edu.
---
Schedule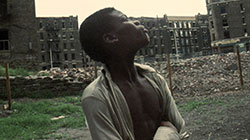 Thursday, October 10, 2019 — 7:00PM
Decade of Fire presented by Indie Lens Pop-Up 
By Vivian Vázquez Irizarry, Gretchen Hildebran, and Julia Steele Allen
In the 1970's, fires raged through the South Bronx. Abandoned by landlords and city officials, nearly a half million residents were displaced from their beloved neighborhood. With the help of fellow survivors, filmmaker and Bronx native Vivian Vázquez Irizarry tells the story of the residents who banded together amidst the rubble and built a better future for their community.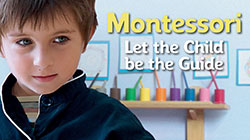 Thursday, October 24, 2019 — 7:00PM
The Art Of: Montessori — A free screening of Let the Child Be the Guide
By Alexandre Mourot

Based on her scientific observations, Maria Montessori discovered that by respecting a child's personality and by offering him an environment that meets his developmental needs, they could thrive and build a solid foundation for living the human adventure with joy. In 1907, she opened a nursery school in Rome where she developed a new method of education. Her pedagogy rapidly become well known and is still growing in the world today.
This documentary invites you to discover the main concepts of this pedagogy, in particular how they are implemented in the reality of the daily routine of a nursery class where the filming took place throughout the year 2015.
Join us for a panel discussion following the film with:
Michele Shane, Head of School, The Children's House
Cheryl Bloomquist, Instructor, NMC Early Childhood Education Program
Lisa Thauvette, Trainer, Consultant and Owner, Tilt Think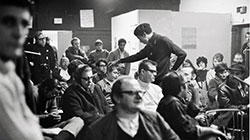 Thursday, November 14, 2019 — 7:00PM
The First Rainbow Coalition presented by Indie Lens Pop-Up 
By Ray Santisteban
In 1969, the Chicago Black Panther Party began to form a multi-ethnic coalition with the Young Lords Organization and the Young Patriots. Banding together in one of the most segregated cities in post-war America, the Rainbow Coalition changed the face of 1960s Chicago politics and created an organizing model for future activists and politicians.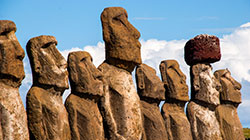 Thursday, January 16, 2020 — 7:00 PM
Eating Up Easter
By Sergio Mata'u Rapu
Easter Island is a microcosm of a planet in flux. Native Rapanui grapple with a booming tourism trade that rakes in money, but brings about a changing climate that threatens the fragile ecology on the island. Rapanui filmmaker Sergio Mata'u Rapu gives voice to his fellow islanders, who struggle to balance their strong cultural heritage with modern-day challenges.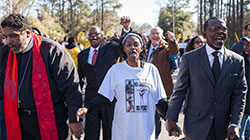 Thursday, February 13, 2020 — 7:00PM
Always in Season presented by Indie Lens Pop-Up 
By Jacqueline Olive
In Always in Season, descendants of the victims and perpetrators of lynching are working together to heal a violent history. Blending observational footage with first-person testimonies and expert input, Always in Season examines the lingering impact of lynching and the link between this historic form of racial terrorism and the racial violence that exists today.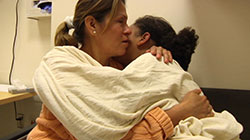 Thursday, March 5, 2020 — 7:00PM
Bedlam presented by Indie Lens Pop-Up 
By Kenneth Paul Rosenburg
Filmmaker and practicing psychiatrist, Ken Rosenberg visits ERs, jails, and homeless camps to examine our national mental health crisis. Rosenberg follows the poignant stories of people grappling with schizophrenia, bipolar disorder, and other chronic psychiatric conditions, whose silence and shame often worsen the suffering.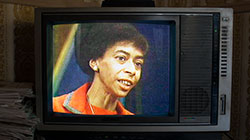 Thursday, May 14, 2020 — 7:00PM
Recorder: The Marion Stokes Project presented by Indie Lens Pop-Up 
By Matt Wolf
Marion Stokes secretly recorded television twenty-four hours a day for thirty years. It started in 1979 with the dawn of the twenty-four hour news cycle and ended when Marion passed away in 2012. In total, Marion recorded on 70,000 VHS tapes, capturing revolutions, lies, wars, triumphs, and catastrophes that tell us who we were and how television has shaped the world of today.
Have an idea for a film screening? Contact Jason Dake at jdake@nmc.edu.
---
Partners include

Indie Lens Pop-Up is a neighborhood series that brings people together for film screenings and community-driven conversations. Featuring documentaries seen on the PBS series Independent Lens, Indie Lens Pop-Up draws local residents, leaders, and organizations to discuss what matters most, from newsworthy topics to family and relationships. Can't attend in person? Find Independent Lens on Facebook for online Pop-Up events.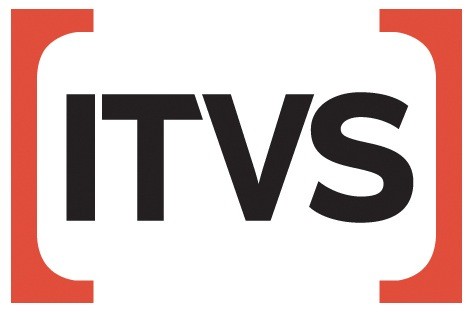 The Independent Television Service funds, presents, and promotes award-winning documentaries and dramas on public television and cable, innovative new media projects on the Web, and the Emmy Award-winning weekly series Independent Lens Monday nights at 10:00 PM on PBS.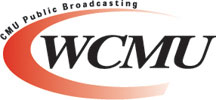 WCMU is our local affiliate. For broadcast times of the Independent Lens series, visit http://wcmu.org/tv.