Build Community. Spark Conversation. Inspire Change.
The Dennos Museum Center presents a variety of programs for all ages, seeking to engage, enlighten and entertain audiences. Check out the listings here to find out what's happening.

The Art Of: _ is a series of programs that help connect the visual arts to broader topics in our busy lives, from coffee to education, technology, and even death and dying. Programs have included films, panel discussions, hands-on art, and food and drink tastings. Have an idea for a program? Contact Jason Dake at jdake@nmc.edu to pitch it.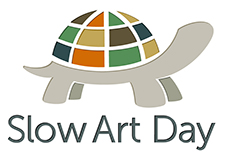 The Art of: Slowing Down – A special event for Slow Art Day
Saturday, April 14, 2018 – 1pm
General Admission Applies, Free for Dennos Members
Slow Art Day happens once a year in hundreds of museums and galleries around the world. It's a chance to meet new people while looking at and discussing a few works of art. And the key is looking slowly. Join museum staff and volunteers for some guided discussion about works in the new permanent collection wing of the Dennos. After the tour, you are invited to create your own art using materials that will be provided.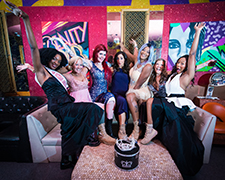 The Art of: Empowering Women – An Indie Lens Pop-Up Screening of Served Like a Girl
Wednesday, May 2, 2018 – 7pm
Free admission for everyone
Served Like a Girl provides a candid look at a shared sisterhood to help the rising number of homeless women veterans who served in Iraq and Afghanistan, and suffer from PTSD, sexual abuse, and other traumas. By entering into the "Ms. Veteran American" competition, these amazing ladies unexpectedly come full circle in a quest for healing and hope. Following the film, join the discussion with representatives from the Northwest Michigan Community Action Agency-Supportive Services for Veterans Program.
Share the Facebook event page here.

The Art of:_ is sponsored in part by Morsels of Traverse City.
More events coming soon!
Past Events for THE ART OF:_


March 2018 - The Art of: Inspiring Change – An Indie Lens Pop-Up Screening of Dolores 
February 2018 - The Art of: Rising – An Indie Lens Pop-Up Screening of Tell Them We Are Rising
January 2018 - The Art of: Brewing, Part 2 – Engaging Your Right Brain (Brewery)

November 2017 - The Art of: Exploring – What's so great about the Great Lakes?

October 2017 - The Art of: Chasing Trane – The John Coltrane Documentary by John Scheinfeld
FILMS
The Dennos Museum Center presents several films during the year. Programs feature FREE screenings of Independent Lens films and other sources. These films are generally shown captioned and a sign language interpreter is available by calling (231) 995-1029.
DRAW NOMI
DRAW NoMI is a collaborative arts event focused on bringing people together to make art.  Join us for events in October and throughout the year! Just look for the logo! DRAW NoMI is supported by the Linda O'Meara Fund for Arts Education. See schedule here.
APPRAISAL DAY
Do you have a family heirloom, work of art, or historical artifact that you want more information about? Local art and antique appraiser Don Butkovich will be at the Dennos Museum Center to verbally appraise your hidden treasures. Each person can bring one item per session at a fee of $10. Sessions are up to 15 minutes each. Each additional item requires registration for a separate session at an extra $10 fee. All proceeds support the Museum's education programming fund. Subscribe to our email newsletter for notification of upcoming Appraisal Days. Reservations are required. To register, call (231) 995-1055.
International Affairs Forum
International Affairs Forum's seven-lecture season brings top foreign policy experts to Traverse City to speak on pressing global issues. Join us by becoming a member or by purchasing tickets at the door. Held on most third Thursdays of the month, October-June. See schedule here.