Build Community. Spark Conversation. Inspire Change.
The Dennos Museum Center presents a variety of programs for all ages, seeking to engage, enlighten and entertain audiences. Check out the listings here to find out what's happening.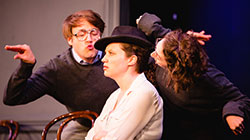 IMPROV WORKSHOP WITH SECOND CITY
Saturday, February 1, 2020 — 1:00 PM
SOLD OUT
The Second City's Improv Workshop focuses on teaching the building blocks of improvisation to adults of all skills, beginner to experienced, as they have a great time learning and playing with our touring company members. Must be 18 or older.
Tickets for the workshop are $60 for members, and $75 for non-members. Workshop fee includes a ticket to the show at 8:00 PM.  Your ticket for the main event will be on hold for you. If you would like a different seat or are bringing additional guests to the show, please contact us at the museum to modify your order at 231-995-1055. You can purchase tickets during museum business hours in person or by calling 231-995-1055, calling MyNorthTickets at 1-800-836-0717, or online here.
---

The Art Of: _ is a series of programs that help connect the visual arts to broader topics in our busy lives, from coffee to education, technology, and even death and dying. Programs have included films, panel discussions, hands-on art, and food and drink tastings. Have an idea for a program? Contact Jason Dake at jdake@nmc.edu to pitch it.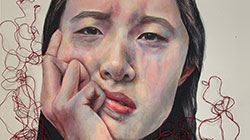 The Art Of: Mourning — Expressions of Youth
Wednesday, November 13, 2019 
6:30 — 8:00PM (Doors at 6:00PM)
Free Admission

Presented in partnership with Michael's Place, The Art of:  Mourning—Expressions of Youth is a multi-media interactive presentation featuring the artwork of bereaved youth, with a focus on the expressions of local youth. Presentations include Front Street Writers, The Scholastic Art & Writing Awards Exhibition, StoryCorps Conversations, an informative panel discussion, and others. During this interactive program, participants have the opportunity to bear witness to the experiences of grief, create conversation around the needs of bereaved youth in our region, and learn about the impact of grief on childhood and beyond. Healing Through Creativity: Selections from the Scholastic Art & Writing Awards is presented by the Alliance for Young Artists & Writers and sponsored by the New York Life Foundation.
Image: Zoe Chen, Pulling Tight, drawing and illustration. Grade 12, Lynnfield High School, Lynnfield, MA.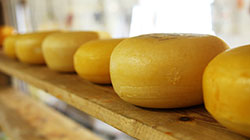 The Art Of: Pairing (Cheese & Art) with special guest The Cheese Lady
Thursday, December 5, 2019
6:30PM
$10 for members; $15 for non-members (includes all food and beverage)
Pairing cheese with sparkling cider, fruit, or really anything can be difficult sometimes. It is more of an art form than a science. Join our partner from local favorite The Cheese Lady, Kim Fish, as we take that art form to the next level, pairing some wonderful cheeses from around the world with artworks in the Dennos galleries. Get inspired, think outside of the box, and prepare to pair.


The Art of:_ is sponsored in part by Morsels of Traverse City.
---
The Dennos Museum Center presents several films during the year. Programs feature FREE screenings of Independent Lens films and other sources. These films are generally shown captioned and a sign language interpreter is available by calling (231) 995-1029. See schedule here.
DRAW NoMI is a collaborative arts event focused on bringing people together to make art.  Join us for events in October and throughout the year! Just look for the logo! DRAW NoMI is supported by the Linda O'Meara Fund for Arts Education. See schedule here.
International Affairs Forum's seven-lecture season brings top foreign policy experts to Traverse City to speak on pressing global issues. Join us by becoming a member or by purchasing tickets at the door. Held on most third Thursdays of the month, October-June. See schedule here.