Films
The Dennos Museum Center presents several films during the year, sourced from a variety of local, national, and international filmmakers and organizations. Events are free of charge and feature a documentary film followed by discussion with community leaders and scholars. Films are generally screened with captions. Milliken Auditorium features a T-coil loop for those with hearing impairments. Additional arrangements for a sign language interpreter can be made by contacting Jason Dake at (231)995-1029 or jdake@nmc.edu.
Schedule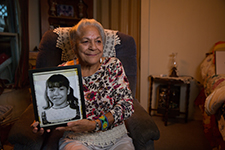 Thursday, October 11, 2018 – 7:00pm
Dawnland presented by Indy Lens Pop-Up (56 minutes)
By Adam Mazo and Ben Pender-Cudlip
FREE
Follow the first government-sanctioned truth and reconciliation commission in the U.S., which investigates the devastating impact of Maine's child welfare practices on Native American communities. With exclusive access to this groundbreaking process and never-before-seen footage, Dawnland reveals the untold narrative of Indigenous child removal in the United States. Supported by a grant from Art Bridges. Sponsored by Morsels of Traverse City.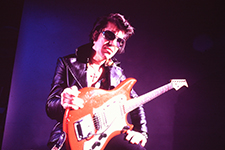 Thursday, January 10, 2019 – 7:00pm
RUMBLE: The Indians Who Rocked the World (86 minutes)
By Catherine Bainbridge and Alfonso Maiorana
FREE
RUMBLE: The Indians Who Rocked the World is an electrifying look at the Native American influence in popular music — despite attempts to ban, censor and erase Indian culture. The film reveals how early pioneers of the blues and jazz had Native American roots, and as the folk-rock era took hold in the '60s and '70s, Native Americans such as Peter La Farge and Buffy Sainte-Marie helped to define its evolution, while Native guitarists and drummers such as Link Wray, Jimi Hendrix, Jesse Ed Davis, and many more forever changed the trajectory of rock and roll. Supported by a grant from Art Bridges. Sponsored by Morsels of Traverse City.
Have an idea for a film screening? Contact Jason Dake at jdake@nmc.edu.
Partners include
Indie Lens Pop-Up is a neighborhood series that brings people together for film screenings and community-driven conversations. Featuring documentaries seen on the PBS series Independent Lens, Indie Lens Pop-Up draws local residents, leaders, and organizations to discuss what matters most, from newsworthy topics to family and relationships. Can't attend in person? Find Independent Lens on Facebook for online Pop-Up events.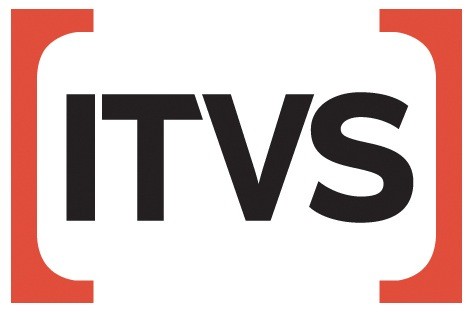 The Independent Television Service funds, presents, and promotes award-winning documentaries and dramas on public television and cable, innovative new media projects on the Web, and the Emmy Award-winning weekly series Independent Lens Monday nights at 10:00 PM on PBS.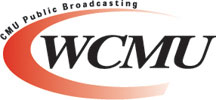 WCMU is our local affiliate. For broadcast times of the Independent Lens series, visit http://wcmu.org/tv.