Films
The Dennos Museum Center presents several films during the year, sourced from a variety of local, national, and international filmmakers and organizations. Events are free of charge and feature a documentary film followed by discussion with community leaders and scholars. Films are generally screened with captions. Milliken Auditorium features a T-coil loop for those with hearing impairments. Additional arrangements for a sign language interpreter can be made by contacting Jason Dake at (231)995-1029 or jdake@nmc.edu.
Schedule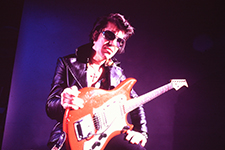 Thursday, January 10, 2019
6:30pm - Opening set by Francis Carew
7:00pm - RUMBLE: The Indians Who Rocked the World (86 minutes)
By Catherine Bainbridge and Alfonso Maiorana
FREE
RUMBLE: The Indians Who Rocked the World is an electrifying look at the Native American influence in popular music — despite attempts to ban, censor and erase Indian culture. The film reveals how early pioneers of the blues and jazz had Native American roots, and as the folk-rock era took hold in the '60s and '70s, Native Americans such as Peter La Farge and Buffy Sainte-Marie helped to define its evolution, while Native guitarists and drummers such as Link Wray, Jimi Hendrix, Jesse Ed Davis, and many more forever changed the trajectory of rock and roll. Supported by a grant from Art Bridges. Sponsored by Morsels of Traverse City.
Francis Francois Carew is a member of the Grand Traverse Band of Ottawa and Chippewa Indians and is a classically trained guitarist with over 34 years of guitar experience. He has a Bachelor of Music degree in Classical guitar Performance and a Masters of Arts in Musicology from Wayne State University. Carew specializes in finger-style guitar and brings the perspective of classical guitar to classical, jazz-blues, flamenco, and rock guitar styles. He is a professional guitarist and guitar instructor in the greater Traverse City area and has been on the guitar faculty of the Interlochen Arts Academy's Guitar Festival and Workshop. Carew is also the librarian for the GTB Heritage Library and an NMC Alum. He is an extraordinary musician and has an excellent technical command of the guitar, which allows him to bring out its sensitive, melodious, and harmonic nature.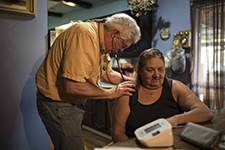 Thursday, March 7, 2019
7:00pm
The Providers
By Laura Green and Anna Moot-Levin
Set against the backdrop of the physician shortage and opioid epidemic in rural America, The Providers follows three "country doctors" in New Mexico at clinics offering care to all, regardless of ability to pay. As their personal struggles at times reflect those of their patients, the providers work to reach rural Americans who would otherwise be left without healthcare.
Image Caption: Nurse Practitioner Chris Ruge listens to patient Julia's heart during a home visit in Las Vegas, New Mexico.
Image Credit: Adria Malcolm
Have an idea for a film screening? Contact Jason Dake at jdake@nmc.edu.
Partners include
Indie Lens Pop-Up is a neighborhood series that brings people together for film screenings and community-driven conversations. Featuring documentaries seen on the PBS series Independent Lens, Indie Lens Pop-Up draws local residents, leaders, and organizations to discuss what matters most, from newsworthy topics to family and relationships. Can't attend in person? Find Independent Lens on Facebook for online Pop-Up events.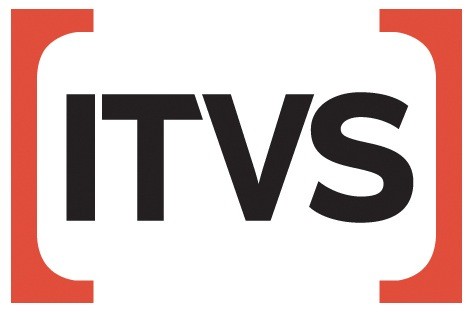 The Independent Television Service funds, presents, and promotes award-winning documentaries and dramas on public television and cable, innovative new media projects on the Web, and the Emmy Award-winning weekly series Independent Lens Monday nights at 10:00 PM on PBS.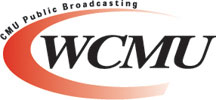 WCMU is our local affiliate. For broadcast times of the Independent Lens series, visit http://wcmu.org/tv.