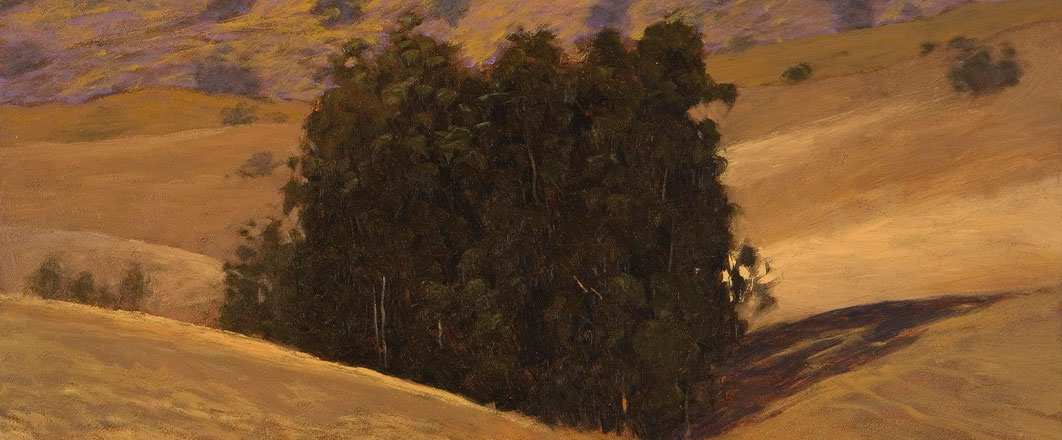 Stephen Duren: A Life of Painting
September 15, 2023 — January 7, 2024
This exhibit brings together works by artist Stephen Duren that cover his sixty-year career and bring greater definition to his artistic contributions. Drawing on public and private collections across the United States, the exhibition is organized by the Grand Valley State University Art Gallery (GVSU) and hosted concurrently at regional institutions in West Michigan, where Duren has spent the majority of his career.
ABOUT THE ARTIST
Stephen Duren was born in 1948 in Fairfield, a community set amidst the Coastal Ranges of California and located halfway between San Francisco and Sacramento. Growing up in a broken home, he would spend time on his grandfather's ranch in nearby Vacaville, slowly being wooed by the light and landscape of the foothills. His time alone with the land would prove to be both formative and foundational in his approach to art and life. It drove him to paint outdoors, to seek solace from loneliness in nature, and to filter much of his painting through the land and amber light of Northern California.

At age 14, inspired by his uncle's artwork that hung on the walls of his grandfather's home, he began to paint and has never stopped. After high school he joined the Navy, serving a four-year tour and eventually becoming a staff artist. He returned home in 1972 and completed degrees at the San Francisco Art Institute and Sacramento State University, often eschewing the classroom and instruction for the outdoors. In 1978 he moved to West Michigan and began teaching, an endeavor that lasted six years before the lure of full-time painting drew him back into the field.

Sixty years have passed since Duren first took up a paintbrush. In this time, his work has experienced a push and pull between realism and abstraction, resulting in an evolving stylistic approach. Some work evokes the soft and poetic landscapes of George Innes, others reflect inspiration from the geometric reductions of Richard Diebenkorn's lyrical abstractions. Much of Duren's work bridges this gap. He has also painted allegorical works dealing with personal trauma, and continues his practice of creating plein-air (outdoor painting) suites of paintings at specific locations. Binding all of this together is a deep understanding of color and an emphasis on line and perspective, nurtured by his connection to the land.
Image: Stephen Duren, Eucalyptus Grove. 2006, Oil on board, 12 x 18 in. Collection of Stephen Duren. Detail.