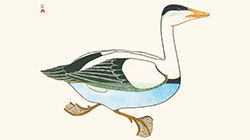 Inuit Art
Find Inuit sculpture, prints, books and more relating to the Museum's permanent collection of Inuit Art.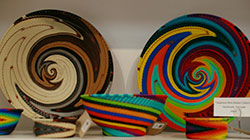 Exhibition merchandise is also for sale in the Museum Store!  More »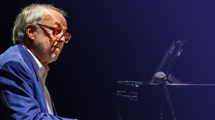 New Bob James CD
Bob James "Live at the Milliken Auditorium" is available online and at the Museum Store.
Museum Store
Be sure to visit the Museum Store where you find something for everyone. The Store offers items related to current Museum exhibitions, gift items, art books, children's toys that relate to arts and science, jewelry, posters, note cards, Museum logo-ware and fine arts and crafts from Michigan artists. Profits from sales in the Museum Store benefit Museum exhibitions and programs.
In addition, the Dennos Museum Store is best known for its large selection of Canadian Inuit prints, sculptures and gifts including books, cards and clothing.
Members receive 10% off all purchases. We accept Visa, MasterCard, Discover and American Express.
Contact the Museum Store
Open 7 days a week
(231) 995-1586
Nicole Zeiler
Museum Store Manager
(231) 995-1587
nzeiler@nmc.edu