BeauSoleil Avec Michael Doucet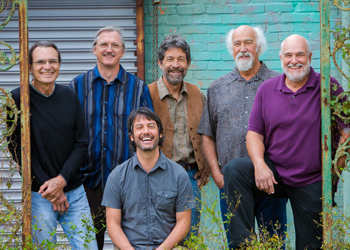 saturday, november 4, 2017 — 8pm
For the past 42 years, BeauSoleil avec Michael Doucet has been making some of the most potent and popular Cajun music on the planet. Born out of the rich Acadian ancestry of its members, and created and driven by bandleader Michael Doucet's spellbinding fiddle playing and soulful vocals, BeauSoleil is notorious from bring event the most staid audience to its feet. BeauSoleil's distinctive sound derives from the distilled spirits of New Orleans. jazz, blues rock, folk, swamp pop, Zydeco, country and bluegrass, captivating listeners from the Jazz and Heritage Festival in New Orleans, to Carnegie Hall.
http://www.beausoleilmusic.com/
Tickets are $27 advanced, $30 at the door and $24 for museum members. During the Concert Season, tickets can be purchased during regular museum hours, Monday–Friday, and one hour prior to a concert. Tickets are available over the phone by calling the museum at 231.995.1055 or MyNorth Tickets at 800.836.0717, and online here.