WCMU Free Night at the Museum
May 3, 2012, 5:00 - 8:00 pm
The Dennos Museum Center at Northwestern Michigan College is pleased to announce that it has partnered with WCMU Public Broadcasting to offer a Free Night at the Museum at the Dennos in association with the Community Cinema Series. 
The WCMU Free Nights at the Museum will occur with each Community Cinema program offered by WCMU Public Television on the first Thursday of the month. The Museum will be open to the public free of charge from 5-8 PM on those Thursdays thanks to the cooperation of WCMU Public Broadcasting.
"We are excited about this enhancement of our partnership with WCMU Public Broadcasting," says Gene Jenneman, Director of the Dennos Museum Center, "We have had two successful years of the Community Cinema programming at the Dennos with WCMU and we are pleased to be able to have the museum open free of charge for those who attend the Community Cinema Series."
May 3, 2012, 7:00 pm - Strong!
Community Cinema is a community outreach project of CMU Public Television and the Dennos Museum Center.  All films will be shown at 7:00 pm at the Dennos Museum Center free of charge.  These screening events are part of the ITVS (Independent Television Service) Community Cinema program. Free screenings of Independent Lens films will be held the first Thursday of the month beginning September 2011 through May 2012. For more on the Independent Cinema series, including upcoming dates and films, visit WCMU.org/TV.
About CMU Public Television
: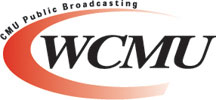 A service of Central Michigan University, CMU Public Broadcasting (WCMU) informs and entertains its audience throughout Michigan with programming and services that reflect and respect the cultures of our state and world. CMU Public Television includes WCML Channel 6 Alpena, WCMU Channel 14 Mt. Pleasant, WCMW Channel 21 Manistee, WCMV Channel 27 Cadillac and WCMZ Channel 28 Flint
.