We are pleased to present our 2017–2018 Concert Series
Please join us in Milliken Auditorium for some great entertainment.
This performance season is supported in part by the Osterlin Performance Endowment and the Robert T. and Ruth Haidt Hughes Family Trust, the Michigan Council of Arts and Cultural Affairs, and the National Endowment for the Arts. 
Interested in hearing more from this year's Concert Series performers? Check out our Spotify playlist below.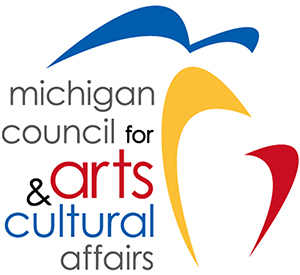 2017–2018 Dennos Concert Series Lineup
Click on the concert for more information and to buy tickets.
paul brown
Saturday, October 21, 2017, 8 p.m.
Paul Brown's four decade journey through the worlds of pop, R&B, and jazz is a modern musical equivalent of a "Renaissance Man." In the 12 years since releasing his debut album Up Front​, Brown has released six albums, scored countless hit singles, and performed across the U.S. and internationally.

beausoleil avec michael doucet
Saturday, November 4, 2017, 8 p.m.
BeauSoleil's distinctive sound derives from the distilled spirits of New Orleans. jazz, blues rock, folk, swamp pop, Zydeco, country and bluegrass, captivating listeners from the Jazz and Heritage Festival in New Orleans, to Carnegie Hall. 

the brubeck brothers quartet
Saturday, November 18, 2017, 8 p.m.
Although the quartet's style is rooted in "straight-ahead" jazz, their concerts reveal an inherent ability to integrate the influences of funk, blues, and world music. The group's creativity, technique, and improvisation can be heard in their uncompromising music, which reflects their dedication to melody, rhythm, culture and the spontaneous spirit of jazz. 

toronzo cannon
Saturday, January 27, 2018, 8 p.m.
Toronzo Cannon has become one of Chicago's most recognized and most popular bluesmen through his songs, his live charisma, and his passion for what he is doing. It isn't easy, but, like all of the Chicago greats who have come before him, blues is his calling. 

michael cleveland & flamekeeper
Saturday, February 24, 2018, 8 p.m.
Michael Cleveland is one of the premier bluegrass fiddlers of his generation and is the most awarded and celebrated fiddler in the history of the music. Cleveland plays with so much fire, drive and virtuosity that audiences are often left shaking their head in amazement. 

The Golden Dragon Acrobats*
Friday, March 2, 2018, 8 p.m.
The Golden Dragon Acrobats represent the best of a time honored Chinese tradition that began more than two thousand years ago. Direct from Hebei, China, the Golden Dragon Acrobats have thrilled audiences all over the world. Their amazing artistry, beautiful costumes and props provide a visual feast for the entire family to enjoy. 

jonatha brooke
Saturday, March 17, 2018, 8 p.m.
Singer, songwriter, and guitarist Jonatha Brooke began issuing albums during the early 1990s, first as a member of the female duo ​The Story​ and later as a solo artist. Her music merges elements of folk, rock and pop, with poignant lyrics and complex harmonies. 

le vent du nord
Friday, April 6, 2018, 8 p.m.
Considered a driving force in progressive folk, Le Vent du Nord infuses old Québec with a breath of fresh, cosmopolitan air. The group has a rich and varied instrumentation, well-polished musical arrangements, and wonderful vocals. ​

switchback
Saturday, April 14, 2018, 8 p.m.
Switchback is the award-winning duo of Brian FitzGerald and Martin McCormack, who draw on traditional music and original songs to reflect their Irish heritage and Midwestern roots. Play a mix of mandolin, guitar, and bass, their harmonies have won them comparisons to famous duos, such as the Everly Brothers, and Simon and Garfunkel.
davy knowles
Saturday, May 5, 2018, 8 p.m.
Knowles' professional career started with a bang-arriving in America at age 19 with his band ​Back Door Slam​, an acclaimed debut album, and rave reviews. Throughout this musical journey, Knowles has kept 'the blues' close to his heart, inspiring him to creatively explore the genre of music he's always loved.

*This presentation is supported by the Arts Midwest Touring Fund, a program of Arts Midwest that is funded by the National Endowment for the Arts, with additional contributions from the Michigan Council for Arts and Cultural Affairs and the Crane Group.