We are pleased to present our 2018–2019 Concert Series
Members Only Package available to members who call 231.995.1055. Must purchase two or more tickets to three or more shows to redeem an additional 10% off tickets.
This performance season is supported in part by the Osterlin Performance Endowment and the Robert T. and Ruth Haidt Hughes Family Trust, the Michigan Council of Arts and Cultural Affairs, Art Bridges, Arts Midwest and the National Endowment for the Arts.
Interested in hearing more from this year's Concert Series performers? Check out our Spotify playlist below.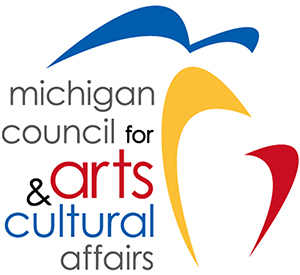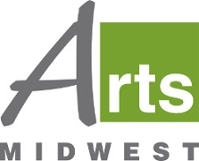 2018–2019 Dennos Concert Series Lineup
Click on the concert for more information and to buy tickets.
Vijay Iyer
Saturday, October 13, 2018 — 7:30 PM
Witness the jazz brilliance of Grammy-nominated composer-pianist Vijay Iyer, who the Minnesota Public Radio heralded as "an American treasure." His instinctively expressive technique has matched perfectly with his repertoire of original compositions and eclectic jazz masters to bring him to the forefront of the jazz world.

John Primer
Saturday, October 20, 2018 — 8:00 PM
John Primer has undisputedly helped build the sound and style of Chicago blues as we know it today. He is still at the top of his game. With his strong traditionalist blues phrasing, seasoned rhythm and blues vocals and lightning-fast slide guitar techniques, few artists can match him and none have his vast, real deal, blues history. He is a Chicago blues living legend.

Anda union
Sunday, November 4, 2018 — 8:00 PM
Anda Union's thoroughly addictive combination of Mongolian musical styles is a reflection of their roots. Hailing from differing ethnic nomadic cultures the nine strong band unite tribal and music traditions from all over Inner Mongolia. Anda Union bring a wide range of musical instruments and vocal styles together in a fusion that Genghis Khan himself would have been proud of.

Jazz reach presents Metta quintet*
Thursday, November 29, 2018 — 8:00 PM
JazzReach is a NYC-based nonprofit organization dedicated to the promotion, performance, creation and teaching of jazz music. Metta Quintet is fueled by a collective, open-minded musical curiosity and dedicated to exploring new artistic territory while maintaining a passionate commitment to arts education, fostering new audiences and nurturing young talent.

Irish Christmas in America
Sunday, December 2, 2018 — 8:00 PM
This family-friendly performance features evocative Irish ballads, lively instrumental tunes and thrilling Irish dancing. Take a memorable glimpse into the enchanting spirit of Christmas, as the finest traditional artists from Ireland bring you on a fun-filled start to the holiday season.
Michael Cleveland & flamekeeper
Saturday, February 16, 2019 — 8:00 PM
Michael Cleveland is one of the premier bluegrass fiddlers of his generation and, with elven International Bluegrass Music Association Fiddle Player of the Year awards under his belt, he is the most awarded and celebrated fiddler in the history of the music. Cleveland plays with so much fire, drive and virtuosity that audiences are often left shaking their heads in amazement.

golden dragon acrobats**
Tuesday, March 5, 2019 — 8:00 PM
Back again by popular demand, The Golden Dragon Acrobats represent the best of a time honored Chinese tradition that began more than two thousand years ago. Direct from Hebei, China, the Golden Dragon Acrobats have thrilled audiences all over the world. Their amazing artistry, beautiful costumes and props provide a visual feast for the entire family to enjoy.
dervish
Saturday, March 9, 2019 — 8:00 PM
Dervish have been bringing Irish traditional music to the world for more than 25 years. Described by the BBC as "an icon of Irish music", the band have played at festivals from Rio to Glastonbury. The band has a line-up that includes some of Ireland's finest traditional musicians, fronted by one of the country's best-known singers, Cathy Jordan.

albert Cummings
Saturday, March 23, 2019 — 8:00 PM
Albert Cummings writes, plays, and sings the blues like nobody else. He has played with blues legends B.B. King, Johnny Winter, and Buddy Guy. Guitar Edge Magazine said, "Cummings effortlessly shifts from chimney subdued stylings to raucous roadhouse raunch to soaring yet stinging lead lines, driving his audience to frenzy in all the right places." 
aguankó
Friday, April 5, 2019 — 8:00 PM
Aguankó, the ensemble led by percussionist and composer Alberto Nacíf, is a talented group of Michigan-based musicians who are steeped in the tradition of jazz infused Son-Salsa. Their album, Elemental is graced with a driving funk and sabor that comes only from years of developing a musical sensibility that speaks from both the heart and soul. 
bob James trio
Saturday, May 4, 2019 — 8:00 PM
We welcome the return of Bob James to Milliken with the Traverse City debut of his newest album, Espresso, featuring drummer Ron Otis and bassist Michael Palazzolo. Do not miss what is sure to be a spectacular end to the 2018-2019 concert season with one of the great jazz pianists of our time. 
*This presentation is supported by Art Bridges
**This presentation is supported by the Arts Midwest Touring Fund, a program of Arts Midwest that is funded by the National Endowment for the Arts, with additional contributions from the Michigan Council for Arts and Cultural Affairs and the Crane Group.