Build Community. Spark Conversation. Inspire Change.
Community Cinema is now Indie Lens Pop-Up! The Dennos Museum Center presents Indie Lens Pop-Up for the 2015-2016 season. Events are free of charge and feature a documentary film followed by discussion with community leaders and scholars. Films are screened with captions. Milliken Auditorium features a T-coil loop for those with hearing impairments. Additional arrangements for a sign language interpreter can be made by contacting Jason Dake at (231)995-1029 or jdake@nmc.edu. Interested in being a panel member for a discussion? Contact Jason Dake at jdake@nmc.edu.
Indie Lens Pop-Up is a neighborhood series that brings people together for film screenings and community-driven conversations. Featuring documentaries seen on the PBS series Independent Lens, Indie Lens Pop-Up draws local residents, leaders, and organizations to discuss what matters most, from newsworthy topics to family and relationships. Can't attend in person? Find Independent Lens on Facebook for online Pop-Up events.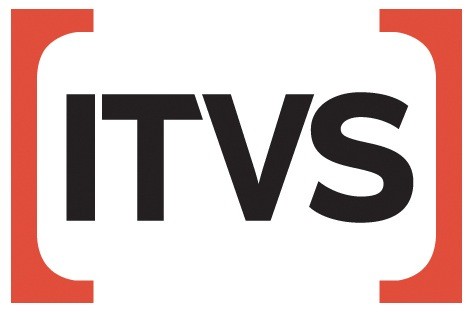 The Independent Television Service funds, presents, and promotes award-winning documentaries and dramas on public television and cable, innovative new media projects on the Web, and the Emmy Award-winning weekly series Independent Lens Monday nights at 10:00 PM on PBS.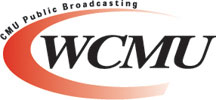 WCMU is our local affiliate. For broadcast times of the Independent Lens series, visit http://wcmu.org/tv.

2015-16 Indie Lens Pop-up Schedule
Thursday, October 8, 2015 - 7pm
Stray Dog by Debra Granik
From the director of the Oscar-nominated Winter's Bone comes this portrait of a motorcycle-riding Vietnam veteran. There's much more to Ronnie "Stray Dog" Hall than meets the eye; behind the tattoos and leather vest is a man dedicated to helping his fellow vets and immigrant family as he also comes to terms with his combat experience.
Thursday, November 5, 2015 - 7pm
Mimi and Dona by Sophie Sartain
For 64 years, 92-year-old Mimi has cared for her daughter Dona, who has an intellectual disability, and now faces the inevitable: to find Dona a home. This alternately heartbreaking and heartwarming film by Mimi's granddaughter tells the story of a quirky and deeply connected mother-daughter duo, and their effect on three generations of a Texas family.
Thursday, December 10, 2015 - 7pm
Autism in Love by Matt Fuller
Four adults at different places on the autism spectrum open up their personal lives as they navigate dating and romantic relationships. Eye-opening, first-person portrayals show that despite many challenges faced by those with autism, love can find a way.
Thursday, January 14, 2016 - 7pm
In Football We Trust by Tony Vainuku and Erika Cohn
In Football We Trust intimately follows four Polynesian high school football players in Utah struggling to overcome gang violence, family pressures, and poverty as they enter the high stakes world of college recruiting and the promise of pro sports. The odds may be stacked against them, but they'll never stop fighting for a better future.
Thursday, February 11, 2016 - 7pm
The Black Panthers: Vanguard of the Revolution by Stanley Nelson
A new revolutionary culture emerged in the turbulent 1960s, and the Black Panther Party was at the vanguard. Weaving together a treasure trove of rare footage with the voices of a diverse group of people who were there, Stanley Nelson tells the vibrant story of a pivotal movement that feels timely all over again.
THURSDAY, March 10, 2016 - 7pm
BONUS FILM: Join us March 10 for In Defence of Food. More info here.
Thursday, April 7, 2016 - 7pm
Peace Officer by Scott Christopherson and Brad Barber
The increasingly tense relationship between law enforcement and the public is seen through the eyes of someone who's been on both sides: a former sheriff who established Utah's first SWAT team, only to see the same unit kill his son-in-law in a controversial standoff 30 years later. Now a private investigator, Dub seeks the truth in this case and other officer-involved shootings.
Friday, May 6, 2016 - 7pm
The Armor of Light by Abigail Disney
Two people of faith come together to explore the contradictions of a nation rife with gun violence: a famously anti-abortion evangelical minister risks losing followers when he questions the morality of gun ownership, while a grieving mother dedicates herself to creating change after the shooting of her unarmed teenage son.
Thursday, June 9, 2016 - 7pm
T-Rex by Zack Canepari and Drea Cooper
17-year-old Claressa "T-Rex" Shields came from the streets of Flint to reach the Gold Medal podium in London in 2012, the first time women were allowed to box in the Olympics, but as we see in this coming-of-age story, life outside the ring may be an even tougher fight.