draw nomi: making art together
DRAW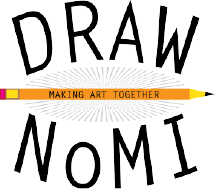 NoMI is a collaborative event that brings together arts organizations from all over Northern Michigan. During this time of staying home and being together only virtually, DRAW NoMI's partners are all working hard to connect you and your family with the arts on social media and the web. Make sure to check the list below to learn how you can support them today.
DRAW NoMI is supported by the Linda O'Meara Fund for Arts Education.
Find The Dennos on Facebook here. Click here to support your local art museum.


Support provided by