Community Cinema Series
The Dennos Museum Center announces the Community Cinema Series on first Thursdays September 2012 through June 2013. These films will be shown captioned and there will be a sign language interpreter for the panel discussion.
September 6, 2012, 7:00 pm - Half the Sky (edited for time)
Based on the widely acclaimed book, this film focuses on oppression of women worldwide.
October 4, 2012, 7:00 pm - As Goes Janesville
The story of a midwestern town amid the closure of their GM plant and the worst economic crisis since the Great Depression. 
November 1, 2012, 7:00 pm - Solar Mamas
A Bedouin woman leaves her small Jordanian village for the first time to train to become a solar-energy engineer. 
January 3, 2013, 7:00 pm - Soul Food Junkies
An exploration of the history and social significance of soul food to black cultural identity and its effect on African American healt
February 7, 2013, 7:00 pm - The Powerbroker
Whitney Young challenged business and political communities directly and made in-roads where other civil rights leaders could not.
March 7, 2013, 7:00 pm – Wonderwomen
Popular representations of powerful women often reflect society's anxieties about women's liberation.
April 4, 2013, 7:00 pm - Island President
President Mohamed Nasheed of the Maldives' low lying nation is threatened by rising sea levels.
May 2, 2013, 7:00 pm - Revolutionary Optimists
Three children of the Slums of Kolkata fight for the better future and are encouraged to imagine a world that is deservedly theirs. 
June 6, 2013, 7:00 pm - Love Free or Die
A man's two defining passions are in direct conflict: his love for God and for his partner Mark. 
.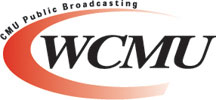 Community Cinema is a community outreach project of CMU Public Television and the Dennos Museum Center.  All films will be shown at 7:00 pm at the Dennos Museum Center free of charge.  These screening events are part of the ITVS (Independent Television Service) Community Cinema program. Free screenings of Independent Lens films will be held the first Thursday of the month beginning September 2011 through May 2012. For more on the Independent Cinema series, including upcoming dates and films, visit WCMU.org/TV.