Community Cinema Series
The Dennos Museum Center and WCMU present the Community Cinema Series. Events are free of charge, and feature a documentary film followed by discussion with community leaders and scholars. Films are screened with captions. Milliken Auditorium now features a T-coil hearing loop for those with hearing impairments. Additional arrangements for a sign language interpreter can be made by contacting Linda Dielman at dielm1lk@cmich.edu or (989)774-3562. Interested in being a panel member for a discussion? Contact Jason Dake, Curator of Education, at jdake@nmc.edu.
2015-16 Community cinema schedule coming soon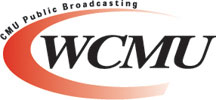 Community Cinema is a community outreach project of CMU Public Television and the Dennos Museum Center. Screening events are part of the ITVS (Independent Television Service) Community Cinema program. For more on the Independent Cinema series, including upcoming dates and films, visit WCMU.org/TV.