Community Cinema Series
The Dennos Museum Center and WCMU present the Community Cinema Series on second Thursdays, September 2014 through May 2015, at 7:00 p.m. Events are free of charge, and feature a documentary film followed by discussion with community leaders and scholars. Films are screened with captions. Milliken Auditorium now features a T-coil hearing loop for those with hearing impairments. Additional arrangements for a sign language interpreter can be made by contacting Linda Dielman at dielm1lk@cmich.edu or (989)774-3562. Interested in being a panel member for a discussion? Contact Jason Dake, Curator of Education, at jdake@nmc.edu.
THURSDAY, SEPTEMBER 11, 2014 - 7:00 P.M.
MAKERS: Women in Comedy
Women in Comedy tracks the rise of women in the world of comedy, from the "dangerous" comedy of 70s sitcoms like Maude to the groundbreaking women of the 1980s American comedy club boom, and building to today's multifaceted landscape. Contemporary comics talk about where women started in this competitive, male-dominated profession and where they are determined to go.

MAKERS is a six-part PBS series profiling the impact women have had over the past 50 years in six industries—comedy, politics, space, war, business, and Hollywood. A landmark broadcast and digital-video initiative developed by AOL, MAKERS aims to be the largest and most dynamic collection of women's stories ever assembled. For a preview of the season, visit http://www.pbs.org/makers/home/.
THURSDAY, October 9, 2014 - 7:00 P.M.
MAKERS: Women in Space
Women in Space traces the history of women pioneers in the U.S. space program, and features the next generation of women engineers, mathematicians and astronauts — the new group of pioneers who continue to make small but significant steps forward.
MAKERS is a six-part PBS series profiling the impact women have had over the past 50 years in six industries—comedy, politics, space, war, business, and Hollywood. A landmark broadcast and digital-video initiative developed by AOL, MAKERS aims to be the largest and most dynamic collection of women's stories ever assembled.
Thursday, November 13, 2014 – 7:00 pm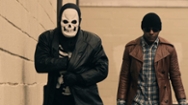 Evolution of a Criminal
How does a 16-year-old evolve into a bank robber?
In Evolution of a Criminal, filmmaker Darius Clark Monroe explores what led him to pull a heist as a teenager in Texas, and returns to the scene of the crime. By interviewing family members, close friends, and mentors, we learn about his transformation from a joyous childhood to the moment he realized the severity of his family's financial problems, and how their struggles changed his outlook on his own life.

Returning to his neighborhood several years after the crime, Monroe creates an incredibly intimate and personal journey of reflection and forgiveness while beautifully examining lower class struggles, the desperation of a teen under pressure, and the emotional impact that rippled in the aftermath of that day.
**rescheduled for** Thursday, January 15, 2015 – 7:00 pm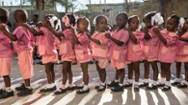 A Path Appears
A Path Appears investigates young women in America forced into a life of prostitution and the innovative programs that have evolved to achieve remarkable results in empowering their lives. Sex trafficking and prostitution. Domestic slavery. Teen pregnancy. The devastation of poverty. These troubling situations are happening not just halfway across the world, but also in our own backyards — in Chicago and Nashville and Boston.
From the creative team that brought you the groundbreaking Half the Sky: Turning Oppression into Opportunity for Women Worldwide, the four-hour series A Path Appears will air on PBS as a special presentation of Independent Lens in early 2015 as part of the Women and Girls Lead initiative.

Thursday, February 12, 2015 – 7:00 pm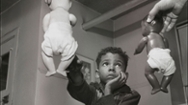 American Denial
Follow the story of foreign researcher and Nobel Laureate Gunnar Myrdal whose study, An American Dilemma (1944), provided a provocative inquiry into the dissonance between stated beliefs as a society and what is perpetuated and allowed in the name of those beliefs. His inquiry into the United States' racial psyche becomes a lens for modern inquiry into how denial, cognitive dissonance, and unrecognized, unconscious attitudes continue to dominate racial dynamics in American life. The film's unusual narrative sheds a unique light on the unconscious political and moral world of modern Americans. Archival footage, newsreels, nightly news reports, and rare southern home movies from the '30s and '40s thread through the story, as well as psychological testing into racial attitudes from research footage, websites, and YouTube films.
Hear from experts — historians, psychologists, sociologists and Myrdal's daughters — all filmed directly to camera. Witnesses work to exhume unconscious feelings Americans have about themselves and others — fascinated by the Myrdal question, and by how much true thinking and feeling unfolds in social contexts in an unconscious mode. What are the implications for individual responsibility and social justice in democracies like America's?
Thursday, March 12, 2015 – 7:00 pm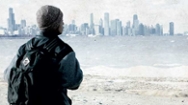 The Homestretch
The Homestretch follows three homeless teens as they fight to stay in school, graduate, and build a future. Each of these smart, ambitious youths — Roque, Kasey, and Anthony — will surprise, inspire, and challenge audiences to rethink stereotypes of homelessness as they work to complete their education while facing the trauma of being alone and abandoned at an early age. While told through a personal perspective, their stories connect with larger issues of poverty, race, juvenile justice, immigration, foster care, and LGBTQ rights.
With unprecedented access into Chicago public schools, The Night Ministry "Crib" emergency youth shelter, and Teen Living Programs' Belfort House, The Homestretch follows these kids as they move through the milestones of high school while navigating a landscape of couch hopping, emergency shelters, transitional homes, street families, and a school system on the front lines of the homelessness crisis. The Homestretch examines the struggles these youth face in obtaining a high school level education, and then follows them beyond graduation to focus on the crucial transition when the structure of school vanishes, and homeless youth often struggle to find the support and community they need to survive and be independent. A powerful, original perspective on what it means to be young and homeless in America today, while building a future. 
thursday, april 9, 2015 – 7:00 PM
Transforming Loss
Six Michigan families have experienced the loss of a loved one. Learn how they used their experiences to empower others and honor their family members. An uplifting and courageous film.
The film's producer, Judith Burdick, and Chris Dennos, president and founder of Michael's Place, will join us for a panel discussion following the film.



Note: This is not a "Community Cinema" selection, but a selection by WCMU.
Thursday, May 14, 2015 – 7:00 pm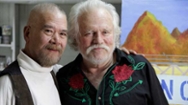 Limited Partnership
Decades before The Defense of Marriage Act and Proposition 8, one gay couple fell in love and took on the US government to fight for marriage and immigration equality.
Filipino American Richard Adams and Australian Tony Sullivan met in 1971 in Los Angeles and quickly fell in love. In April 1975, thanks to a courageous county clerk in Boulder, CO, they became one of the first same-sex couples in the world to be legally married. Richard immediately filed for a green card for Tony based on their marriage. But unlike most heterosexual married couples who easily file petitions and obtain green cards, Richard received a denial letter from the Immigration and Naturalization Service stating, "You have failed to establish that a bona fide marital relationship can exist between two faggots."
To prevent Tony's impending deportation, and outraged by the tone, tenor, and politics of this letter, the couple sued the U.S. government. This became the first federal lawsuit seeking equal treatment for a same-sex marriage in U.S. history. Over four decades of legal challenges, Richard and Tony figured out how to maintain their sense of humor, justice, and whenever possible, their privacy. This tenacious story of love, marriage, and immigration equality is as precedent-setting as it is little-known – until now.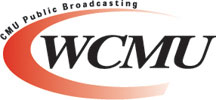 Community Cinema is a community outreach project of CMU Public Television and the Dennos Museum Center. Screening events are part of the ITVS (Independent Television Service) Community Cinema program. For more on the Independent Cinema series, including upcoming dates and films, visit WCMU.org/TV.