Community Cinema Series
The Dennos Museum Center announces the Community Cinema Series on first Thursdays October 2013 through May 2014. These films will be shown captioned and a sign language interpreter is available by calling 989.774.3562 or 231.995.1029.
October 3, 2013, 7pm - The Graduates/Los Graduados (2013) 
The Graduates/Los Graduados, a new documentary from filmmaker Bernardo Ruiz, explores the many roots of the Latino dropout crisis.
November 7, 2013, 7pm - The State of Arizona (2013)
This vérité documentary captures the explosive emotions and complex realities behind Arizona's headline-grabbing struggle with illegal immigration. Tracking the year after Arizona passes SB1070, its controversial "papers please" law, the film tells the stories of Arizonans on all sides of this divisive issue and depicts a state and its people testing the edges of our democratic values.
December 5, 2013, 7pm - Our Fires Still Burn: The Native American Experience (2013)
Our Fires Still Burn focuses on contemporary Michigan Native American role models. Through powerful personal stories, the program explores and provides solutions for many historical and currently relevant Native American issues such as historical trauma, alcoholism, health disparities, discrimination, and the reclamation of Native American cultural and spiritual identity. Our Fires Still Burn seeks to make a positive difference in the lives of Native Americans throughout Michigan, as well as help build bridges of understanding and dialogue between Natives and non-Natives.
Thursday, February 6, 2014,  7 pm Las Marthas (2014)
Las Marthas is a documentary about an extraordinary rite of passage in Laredo, Texas where Mexican-American debutantes are presented at a grand Colonial ball dressed as American revolutionaries – a border tradition that's 114 years old.
Thursday, March 6, 2014, 7pm - The Trials of Muhammad Ali (2013) 
The Trials of Muhammad Ali is a feature-length documentary film covering Ali's toughest bout, his battle to overturn the five-year prison sentence he received for refusing U.S. military service. This is not a boxing film. It is a fight film tracing a formative period in Ali's life, one that is remarkably unknown to young people today and tragically neglected by those who remember him as a boxer, but overlook how controversial he was when he first took center stage.
Thursday, April 3, 2014, 7pm - Medora (2013) 
Medora follows the down-but-not-out Medora Hornets varsity basketball team over the course of the 2011 season, capturing the players' stories both on and off the court. The Hornets were riding a brutal losing streak when we arrived, and the team's struggle to compete bears eerie resonances with the town's fight for survival. 
Thursday, May 1, 2014, 7pm - The New Black (2013) 
The New Black is a documentary that tells the story of how the African-American community is grappling with the gay rights issue in light of the recent gay marriage movement and the fight over civil rights. The film documents activists, families and clergy on both sides of the campaign to legalize gay marriage and examines homophobia in the black community's institutional pillar—the black church and reveals the Christian right wing's strategy of exploiting this phenomenon in order to pursue an anti-gay political agenda.
.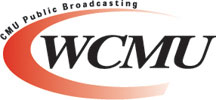 Community Cinema is a community outreach project of CMU Public Television and the Dennos Museum Center.  All films will be shown at 7:00 pm at the Dennos Museum Center free of charge.  These screening events are part of the ITVS (Independent Television Service) Community Cinema program. Free screenings of Independent Lens films will be held the first Thursday of the month beginning October 2013 through May 2014. For more on the Independent Cinema series, including upcoming dates and films, visit WCMU.org/TV.