Community Cinema Series
The Dennos Museum Center and WCMU present the Community Cinema Series on second Thursdays, September 2014 through May 2015, at 7:00 p.m. Events are free of charge, and feature a documentary film followed by discussion with community leaders and scholars. Films are screened with captions. Milliken Auditorium now features a T-coil hearing loop for those with hearing impairments. Additional arrangements for a sign language interpreter can be made by contacting Linda Dielman at dielm1lk@cmich.edu or (989)774-3562. Interested in being a panel member for a discussion? Contact Jason Dake, Curator of Education, at jdake@nmc.edu.
Full schedule available soon.
THURSDAY, SEPTEMBER 11, 2014 - 7:00 P.M.
MAKERS: Women in Comedy
Women in Comedy tracks the rise of women in the world of comedy, from the "dangerous" comedy of 70s sitcoms like Maude to the groundbreaking women of the 1980s American comedy club boom, and building to today's multifaceted landscape. Contemporary comics talk about where women started in this competitive, male-dominated profession and where they are determined to go.

MAKERS is a six-part PBS series profiling the impact women have had over the past 50 years in six industries—comedy, politics, space, war, business, and Hollywood. A landmark broadcast and digital-video initiative developed by AOL, MAKERS aims to be the largest and most dynamic collection of women's stories ever assembled. For a preview of the season, visit http://www.pbs.org/makers/home/.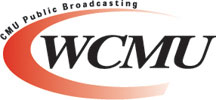 Community Cinema is a community outreach project of CMU Public Television and the Dennos Museum Center. Screening events are part of the ITVS (Independent Television Service) Community Cinema program. For more on the Independent Cinema series, including upcoming dates and films, visit WCMU.org/TV.